Entwistle Dark Star ND Neodymium Bar Bridge Humbucker Nickel Pole Piece Pickup for Electric Guitar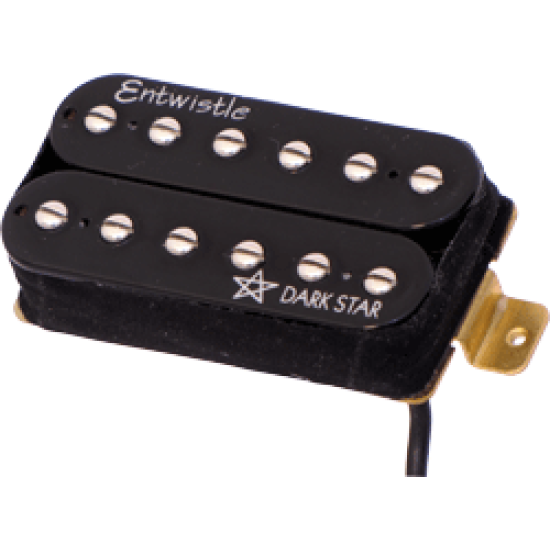 Entwistle Dark Star ND Neodymium Bar Bridge Humbucker Nickel Pole Piece Pickup for Electric Guitar

Entwistle
Dark Star ND Bridge
The ND version of the Dark Star pickup uses ultra powerful neodymium magnets making them even hotter than the standard Dark Star model. These ultra high power pickups have twin row hard nickel poles for perfect split coil balance and greater sensing area. Their overwound coils have a 16K DCR enabling them to deliver a stinging top end, warm mids, and thumping lows! It's a power pickup that still has loads of character and tone and is perfect for heavy metal and high energy rock. The Neodymium magnets increase the output power without sacrificing articulation and clarity.
Position: Bridge: 16K
We are an authorized dealer of Entwistle.
NOTE: Product does not come with any factory packaging