Rolling Guitar Capo Easy Sliding Up and Down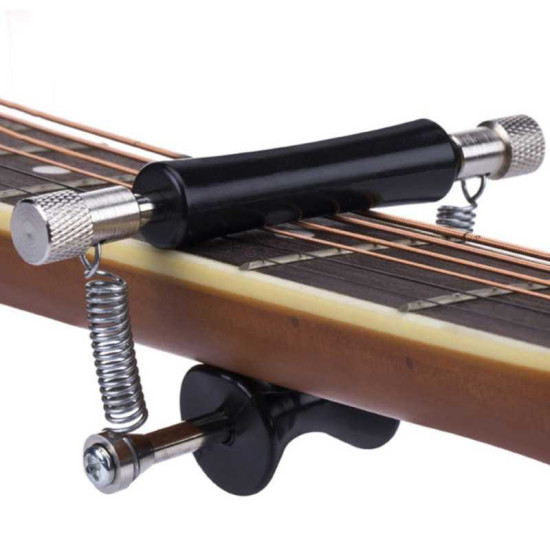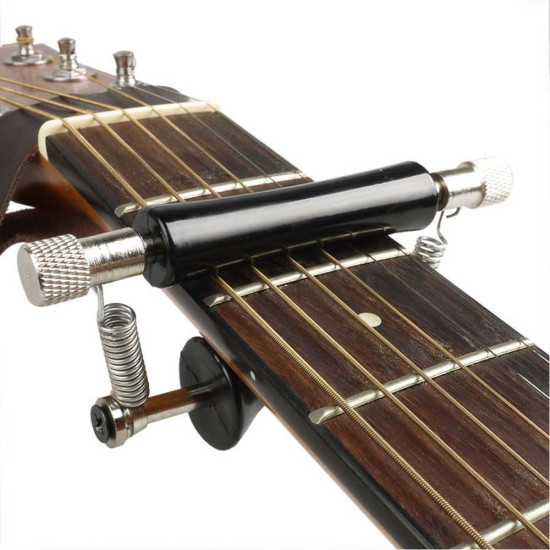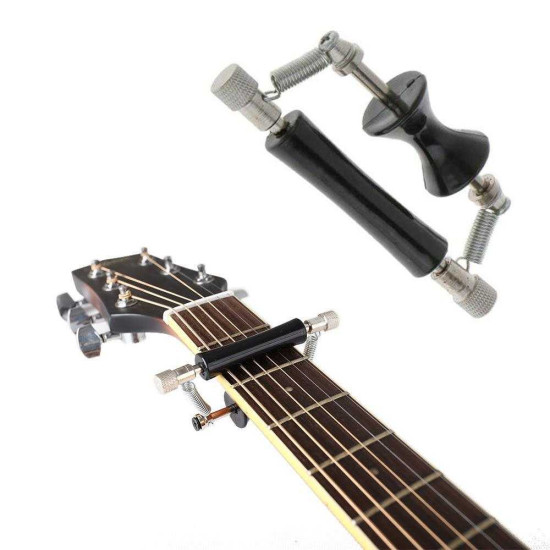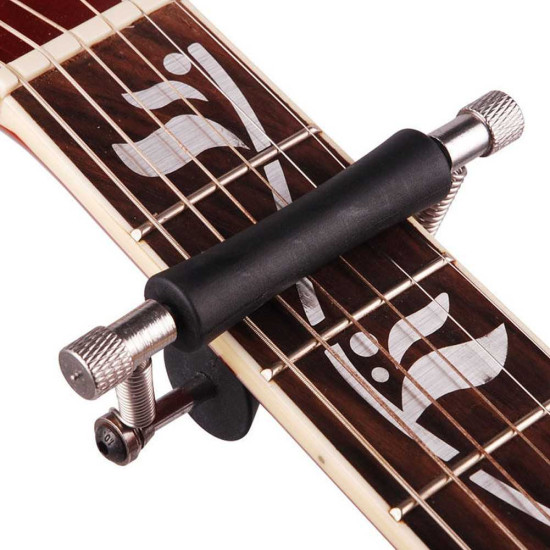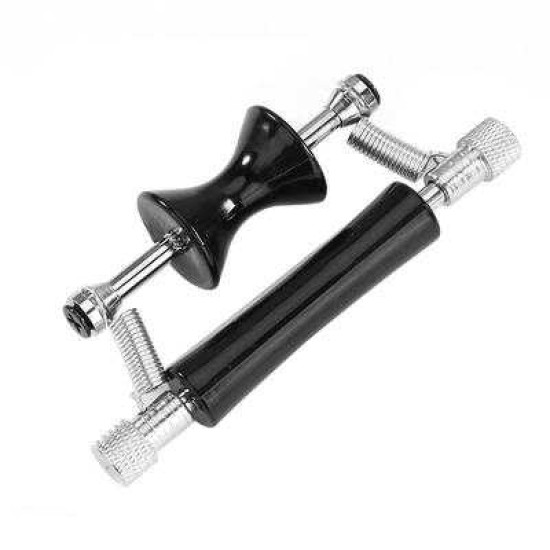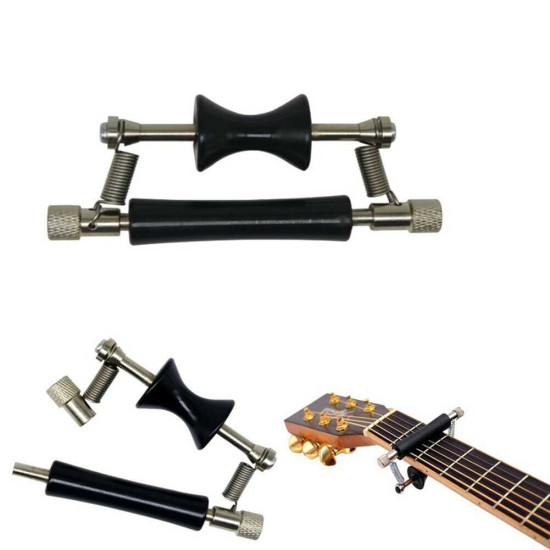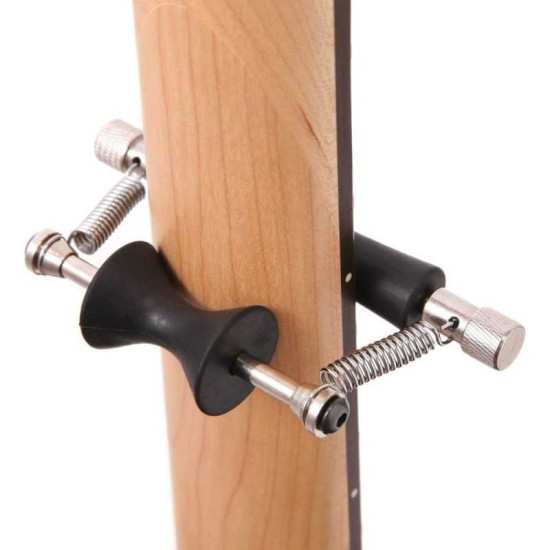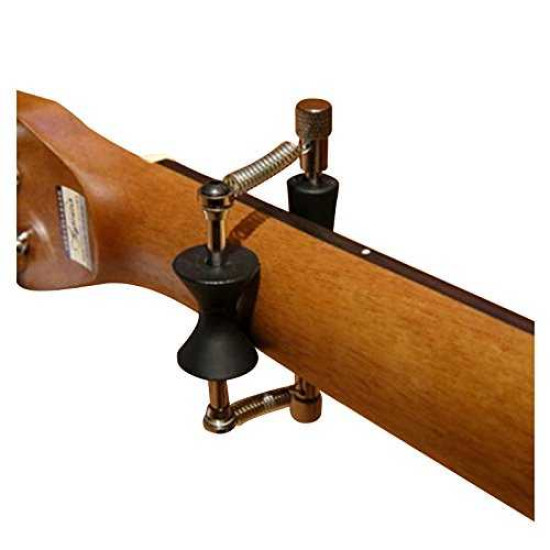 Rolling Guitar Capo Easy Sliding Up and Down
Glider Capo
The Paraglider Bonnet has no screws, clamps or rubber bands to delay it. With the touch of your thumb, you can navigate the paraglider up or down the fretboard. Keep playing with the key changes without problems. No take-off is required! If you are not using it, slide it over the nut.
With the Paragliding Rolling Hood, Say goodbye to tuning problems. The equi-glide dual tensioning system of the paraglider stabilizes the bonnet for even neck pressure so you stay tuned, period.
The paraglider is fast and easy to use! Simply remove the end cap and place the paraglider on the fret board (you don't have to sit on the fret, making it more enjoyable for the construction and there is more space to wrap your thumb around your neck)
If you are not satisfied with the product, contact Customer Service. We will soon issue a refund or send a replacement product.
Specifications:
Material: Metal Rubber
Item Weight: 57g / 2oz
Package Size: 14 * 7.5 * 2.5cm / 5.5 * 3 * 1oz
Package Weight: 67g / 2.4oz
Package includes
1 x Glider Capo for 6 string guitar