Rowin Lbl - 01 Guitar Beat Loop Drum Machine With Foot Switch 3 Different Modes Usb Type Beat Looper With Lcd Backlight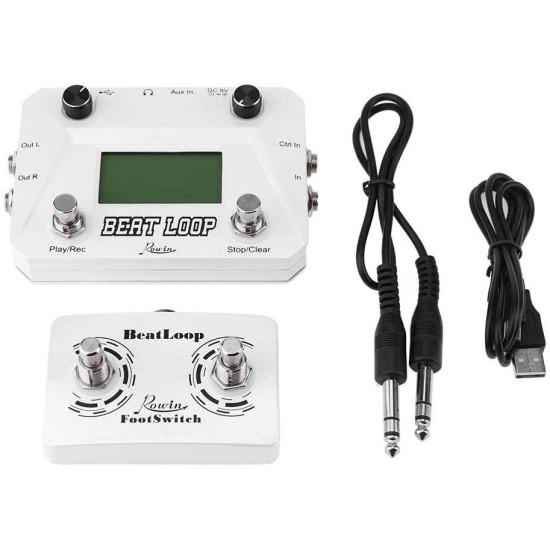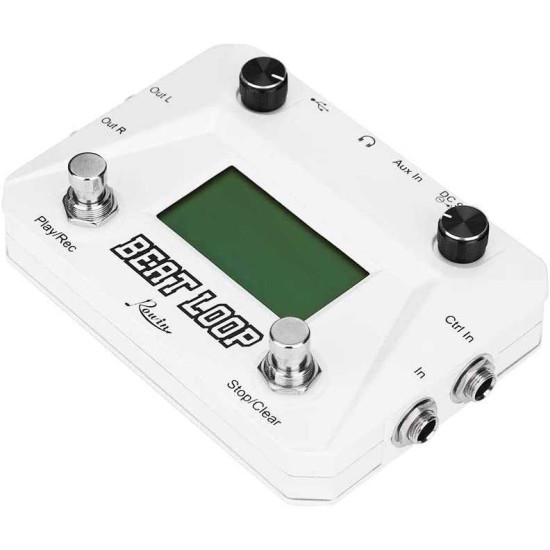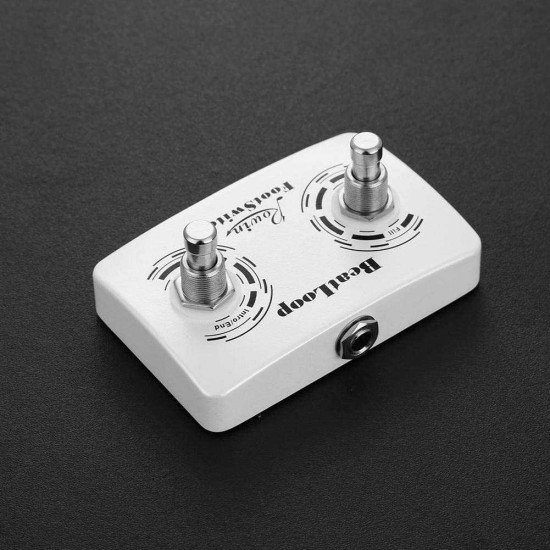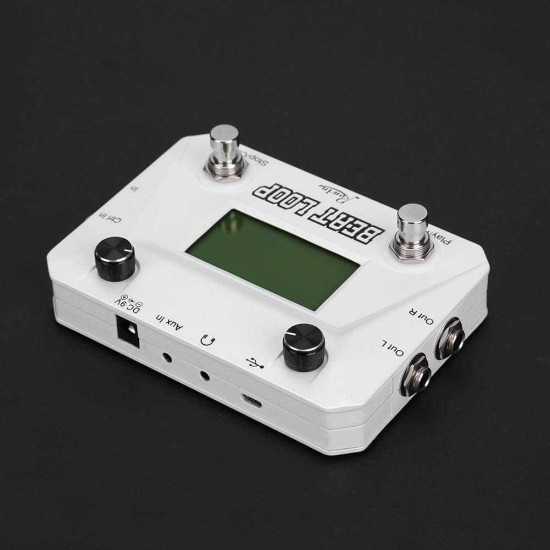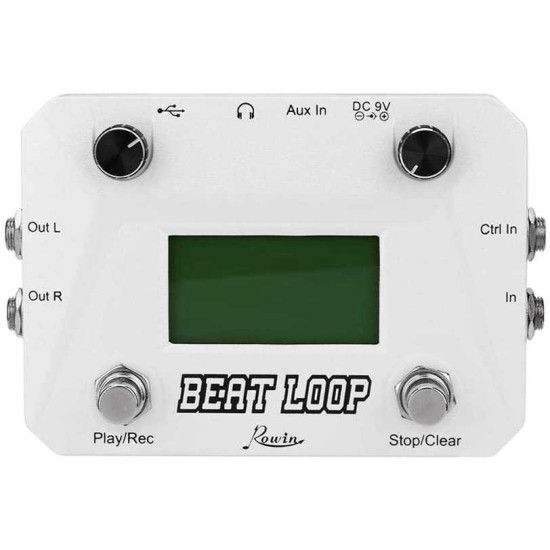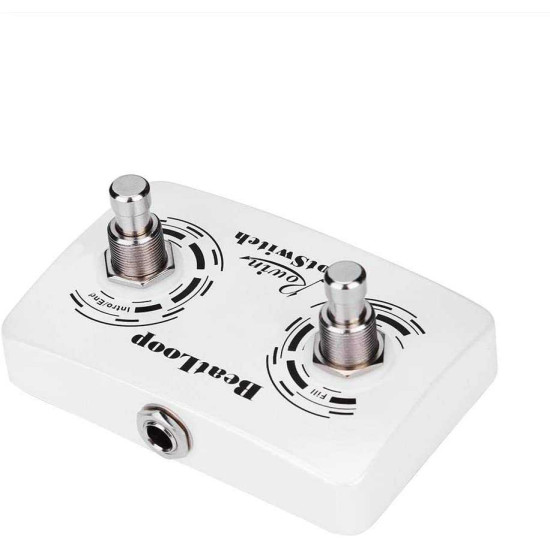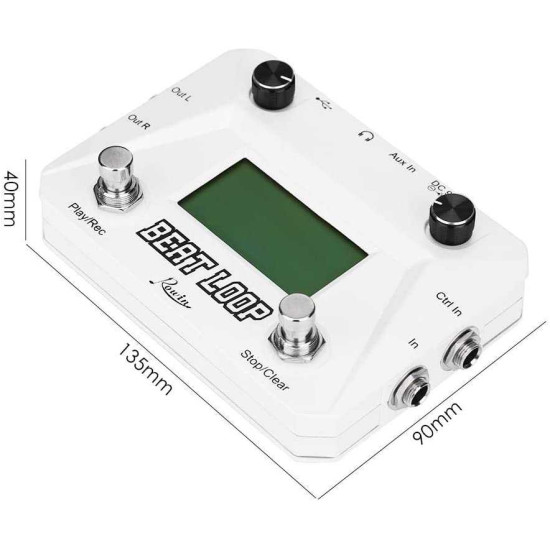 Rowin Lbl - 01 Guitar Beat Loop Drum Machine With Foot Switch 3 Different Modes Usb Type Beat Looper With Lcd Backlight

Rowin
Rowin LBL-01 Beat Loop Guitar Looper with Drum Pedal for Musical Instruments
Features:
1. 3.5mm stereo Aux In jack.
2. 3.5mm stereo earphone jack.
3. Looper record/ play/ overdub
- File storage format is WAV, Mono, 48K-24bit sampling. The sound dynamic range is 105DB.
- 30 storage locations, each recording time up to 5 minutes, all of 30 loopers recording total time up
to 50 minutes.
- The LCD show the recording and playing progress.
- The looper's overdub operation unrestricted in this pedal.
4. Two group of drums, 32 kinds of sound, 40 drums (1 to 20 drums are standard drum, 21 to 40 drums
are electronic drum).
5. USB audio device, support for recording and playback (support 48K sampling rate).
6. USB online system upgrade.
7. Audio file can be imported and exported to this pedal (only support for WAV format file).
8. Controller
- Two encoders with key function.
- Built-in two footswitch pedal.
- Ctrl In jack can connect a two-footswitch pedal to control drum.
9. LCD backlight show the state of recording, overdub, playing, stop, undo and redo.
Specifications:
Main body size: about 135 x 90 x 40mm/5.31 x 3.54 x 1.57"
Net weight of main body: about 477g
Main material: zinc alloy + fiberboard
Package included:
1 x Guitar Looper
1 x Drum Pedal
1 x USB Cable
1 x Connecting Cable
1 x User Manual