TC Helicon Harmony Singer 2 Vocal Processing Pedal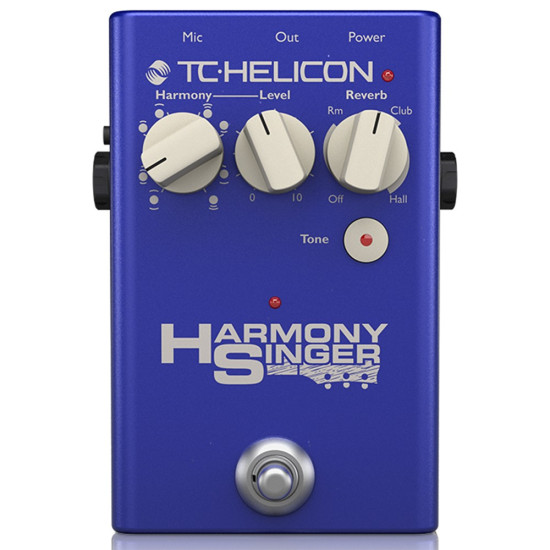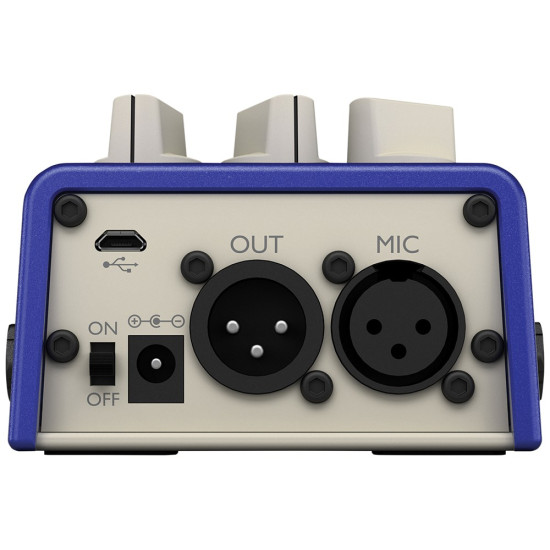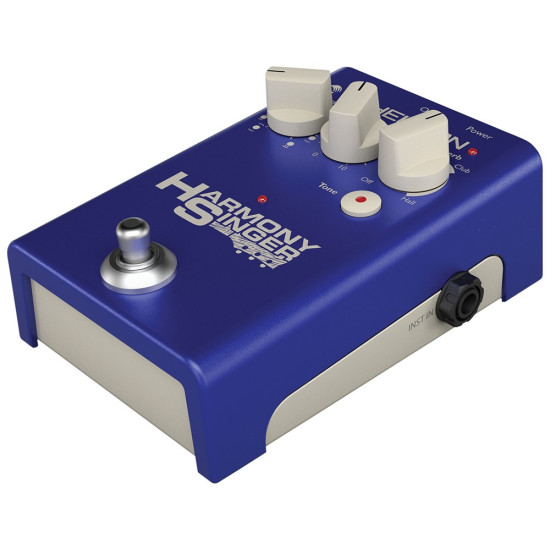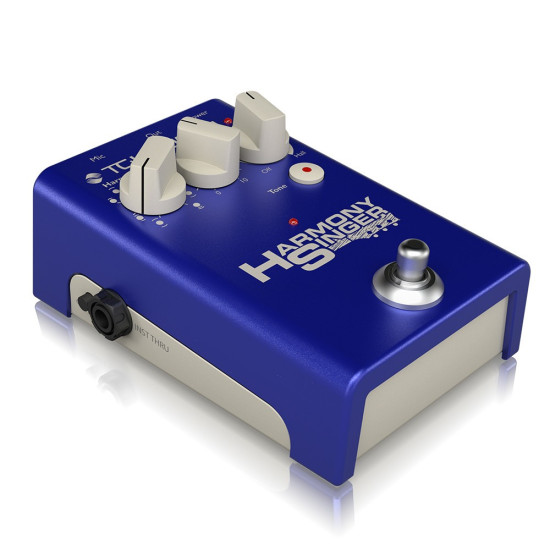 TC Helicon Harmony Singer 2 Vocal Processing Pedal
TC Helicon Harmony Singer 2 Vocal Processing Pedal
Your Best Performance

Whether you're playing at the local tavern or at a huge festival, your vocalsalways deserve special attention. HARMONY SINGER 2 gives you the tools to always sound your best with harmony backup vocals, state-of-the-art reverb and Adaptive Tone – all in an ultra-simple stompbox designed to elevate your performance to the next level.


Choose Your Harmonies

HARMONY SINGER 2 provides your choice of 8 harmony styles – all controlled via your guitar. From the classic "third up" harmony voice to combinations of voices above and below your own, there's a style in HARMONY SINGER 2 to fit almost every song.


Studio-Grade Reverb

Reverb simulates a physical space, allowing your voice to fit into the music perfectly. Whether it's the ambience of a small room, or the massive reverberation of a concert hall, HARMONY SINGER 2's vocally tuned reverbs always brings out the best in your voice.

Your Personal Sound Tech

HARMONY SINGER 2's adaptive Tone combines EQ (equalization) with compression, de-esser and gate to automatically control the timbre and shape of your sound, ensuring every note is pristine, clear, and intelligible. When the crowd hears exactly what you're singing, they can join in – and there's nothing better than that!


You've got the power

HARMONYSINGER 2 gives you the option of either plug-in power via the 9 V adapter or battery operation for those occasions when house power isn't readily available.


Easy Does It

You're a singer first and foremost, so getting knee-deep in technology probably isn't what your gig calls for. That's why HARMONY SINGER 2 automatically sets your mic gain to the optimal level, allowing you to concentrate on giving your best performance – night after night.


Punch it in

Punch in your harmonies on the dedicated footswitch. Then, punch them out again – reverb and tone are maintained throughout. Or, set it up so that harmonies are only on when the switch is depressed - perfect for short phrases. Want to talk to the audience? Press & hold to speak without reverb.

VoiceSupport

Gain even more control over your harmonies with VoiceSupport. VoiceSupport gives you new FX presets, new firmware updates, and maintains your personal database of presets. All you need is a Mac or Windows computer with a USB input.


Easy to hook up

If you've ever connected a mic to your PA, you're ready to connect Harmony Singer:

Mic > Harmony Singer and Harmony Singer > PA – that's it.

Your guitar connects the same way you'd connect your other stomp box effects, only it likes to be first in the chain.

Features
    Choice of 8 arrangements of Harmony voices: above and below, close and far
    Room, Club and Hall reverb choices
    Separate mix level control of Harmony voices
    Transparent Thru connection to guitar amp
    Battery operation (batteries optional)
    Ground Lift removes hum when needed
    Clean, clear, low noise mic preamp with phantom power
    Reverb and Tone can remain on whether Harmony is on or off so you always sound great
    Mic Control™ allows remote Harmony on/off using the switch on the Sennheiser e 835 FX or TC-Helicon MP-75 mic
    Compact, easy to use
    Rugged all-metal construction
    USB connection to free VoiceSupport application for easy firmware updates, product-specific news and more.
    9V operation (vs 12V) to accommodate common pedalboard power supplies
    Automatic input gain – no more setting and adjusting input gain