Entwistle AT 52 Alnico 5 Rods Bridge Single Coil 'Tele' Bridge Pickup for Electric Guitar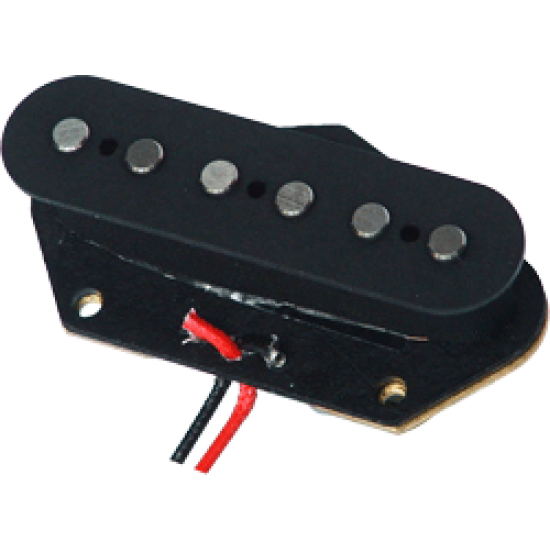 Entwistle AT 52 Alnico 5 Rods Bridge Single Coil 'Tele' Bridge Pickup for Electric Guitar

Entwistle
AT 52-B Bridge
The AT52-B is a traditional vintage alnico single coil with the twang and bite of a vintage Tele. Traditional materials are used with AlNiCo V pole pieces, fibre board bobbin and enamel coated winding wire which is scatter-wound direct to the core. An important element of the classic Tele bridge tone, and which is incorporated into the AT52-B, is the 1.5mm brass sole plate. The lead out wires are vintage cloth covered. This attention to materials and construction detail ensures authentic vintage tone. Use with the AT52-N (neck with nickel cover) to make up a matched pair of pickups for Tele style guitars.
Position: Bridge: 6.3K
We are an authorized dealer of Entwistle.
NOTE: Product does not come with any factory packaging