Entwistle Nemesis AFG Ceramic and Alnico Bridge Humbucker Single Rail & Hex Screw for Electric Guitar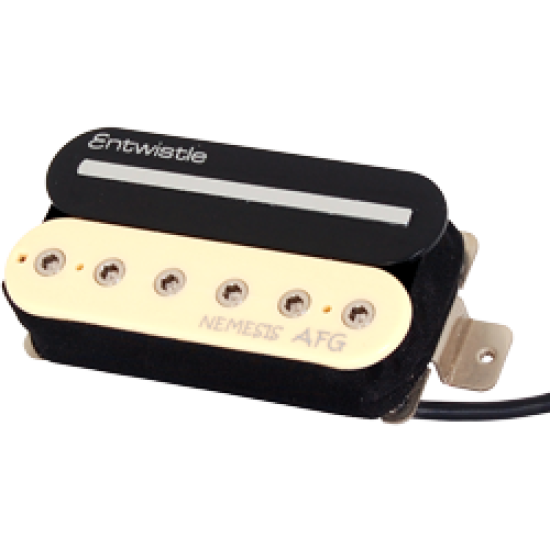 Entwistle Nemesis AFG Ceramic and Alnico Bridge Humbucker Single Rail & Hex Screw for Electric Guitar

Entwistle
Nemesis AFG Bridge
Like it's little brother the Nemesis, the Nemesis AFG pickup uses a rail pole for one coil and six individual pole pieces for the other. The asymmetric magnetic field created by these different poles results in individual tone signatures for each of the coils. It's like having two single coils, each with their own tone. When in humbucker mode the two pole types produce a bright and uniquely complex tone with plenty of power. On top of this, the Nemesis AFG adds a mix of ceramic and alnico magnets. By mixing the magnet types as well as the two kinds of poles even more variety to the tone is produced in single coil mode and more complexity in the humbucker mode.
Position: Bridge: 12.5K
We are an authorized dealer of Entwistle.
NOTE: Product does not come with any factory packaging