MOSKY MPP-05 Pedal Power Supply Adapter 9V DC 1A Tip Negative 5 Way Daisy Chain Cables for Effect Pedal US Plug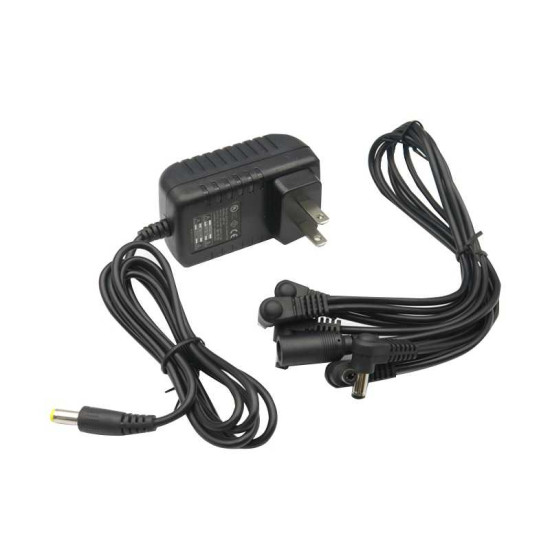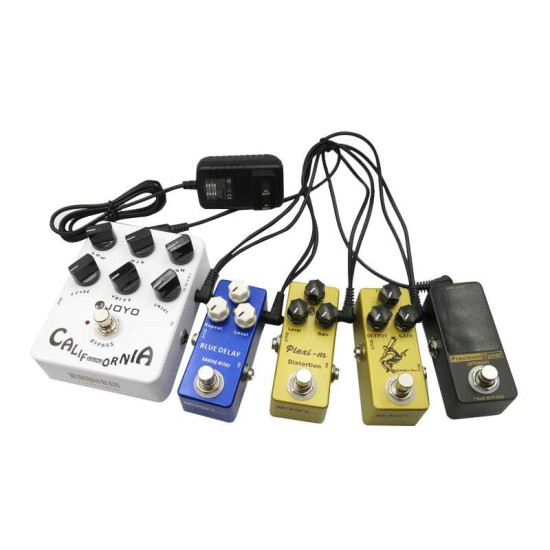 MOSKY MPP-05 Pedal Power Supply Adapter 9V DC 1A Tip Negative 5 Way Daisy Chain Cables for Effect Pedal US Plug

Mosky
5 way cable chain could power on 5 pedals at the same time

Professional noise isolation performance. Fit for most brands of guitar effect pedals

5 way power cable adapter for use with electric guitar multiple effect pedals. High quality daisy chain with special anti-hum. Power chain DC cables specially designed for guitar players who want to power few pedals at the same time with only one adaptor or one outlet from the power supply.
9 Volt Adapter: The 9 Volt Adapter works with any device requiring tip negative 9V to minimize or eliminate the need to change batteries. It can also be used to power additional 9V tip negative effects pedals.
No Need for Batteries: Dealing with a dead battery in your pedalboard can ruin a performance. With the 9 Volt Adapter you can avoid the headaches of a dead pedal by directly powering it.

Not Just for Pedals
The 9 Volt adapter isn't just for powering pedals, it can also be used for other manufacturers electronics. The adapter can also be used to power tip negative keyboards.

5 Way Daisy Chain
You can run 5 pedals on your pedal board at the same time. you will have no trouble with the sound.
It's convenient for you to use different groups of effects.

Colour: Black
Material: ABS
OUTPUT: 9V DC, 1A (1000mA), Tip Negative (-) design
INPUT: AC100V-240V, 60Hz, 6.5W
Packing size: 15*10*10cm
Plug Type: US Plug,it applies to Canada, India, Japan, Mexico, Thailand, the United States, the Philippines and so on.
Package Contents:
1 x 9V Power Adapter
1 x 5 way Daisy Chain
Only the above package content, other products are not included.