Demonfx High Quality FILTRATION II NOISE REDUCTION Guitar Effect Pedal Noise Gate With True Bypass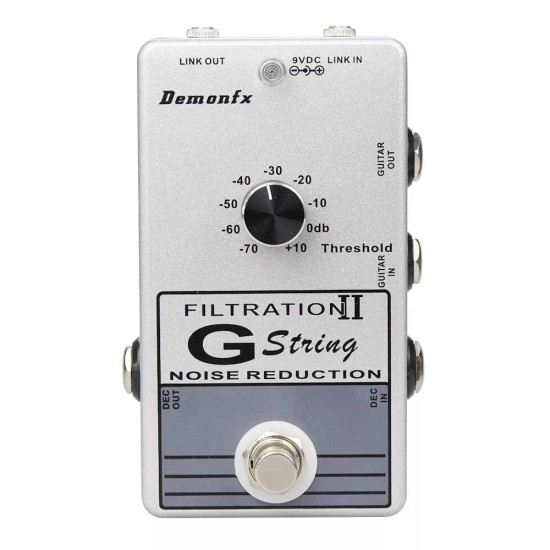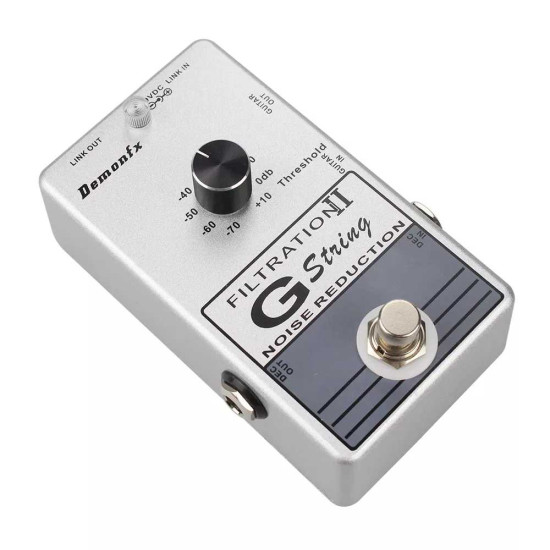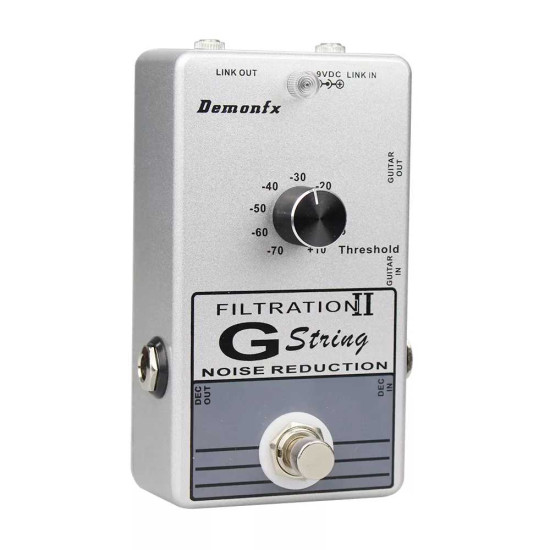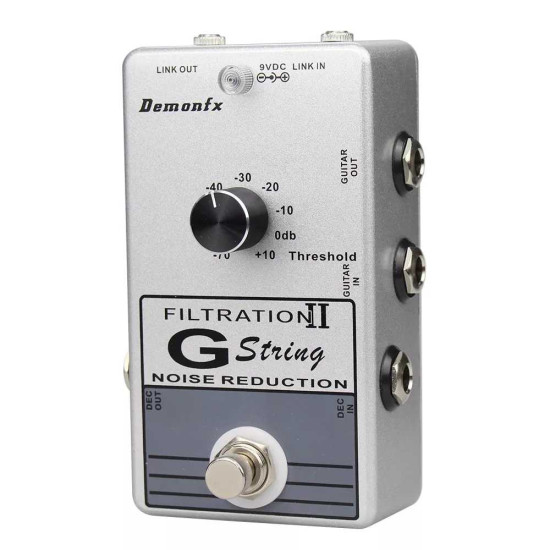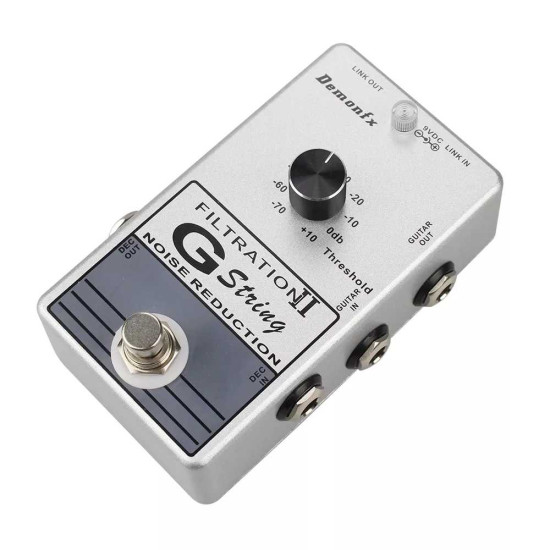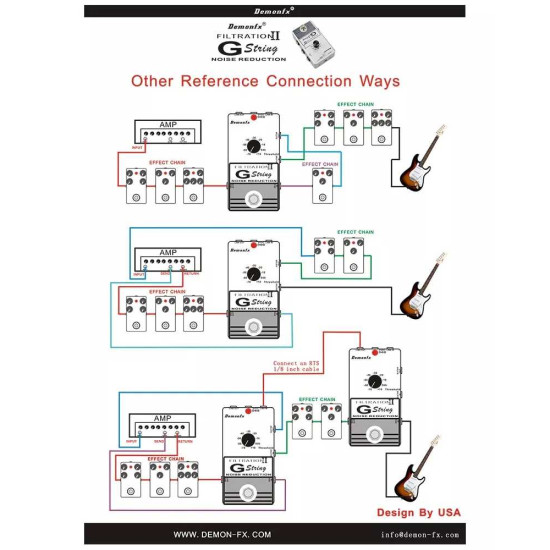 New






Demonfx High Quality FILTRATION II NOISE REDUCTION Guitar Effect Pedal Noise Gate With True Bypass
Features:
The FILTRATION II G String has 4 1/4 inch jacks. Connect the guitar directly to the Guitar IN. Connect the Guitar OUT to the input of the amplifier. Connect the DEC IN to the loop send and DEC OUT to the loop return. For best performance place all gain pedals in front of the amplifier and DEC IN. You can put Delay and Reverb effects pedals after the FILTRATION II G String and before the loop return to avoid cutting off reverb and delay tails.
The threshold control on the FILTRATION II G String should be adjusted by listening to the noise floor while no instrument signal is present. The threshold control should be turned clockwise until the noise floor becomes inaudible. It may be necessary to readjust the threshold with the guitar volume all the way on in order to accommodate the additional noise the guitar may induce. Adjusting the threshold too far clockwise may cause the downward expander to attenuate the output level too quickly and not allow the signal to decay naturally.
Specifications:
Material: metal
Signal Input: 1/4 inch Monaural Jack
Signal Output: 1/4 inch Monaural Jack
Input Impedance: 500K ohms
Maximum Input Level: +12dbu
Effective Noise Reduction: greater than 60db
Dynamic Range: greater than 100db
Total Harmonic Distortion:.05% typical
Power consumption:35mA , 9VDC adapter (Center negative)(not included)
Please note:
1. Due to the lighting effect, the color of the item shown in the picture may be a little different from the real one. It is just for your reference only.
2. The measurement allowed error is +/- 1cm.
Packing List:
1* Effect Pedal