DemonFX New Product Microtubes D7K Ultra V2 Bass Preamp Pedal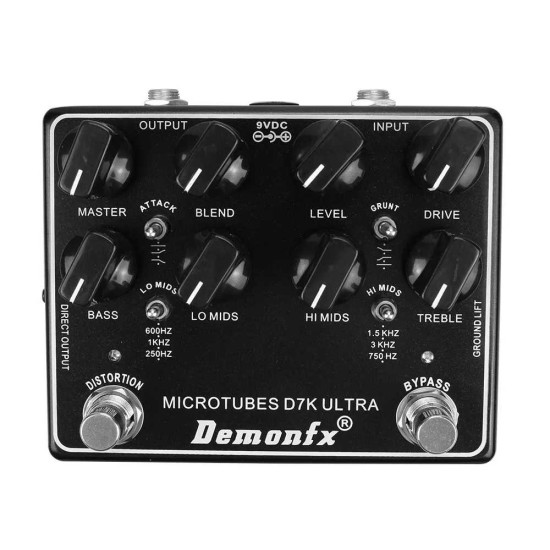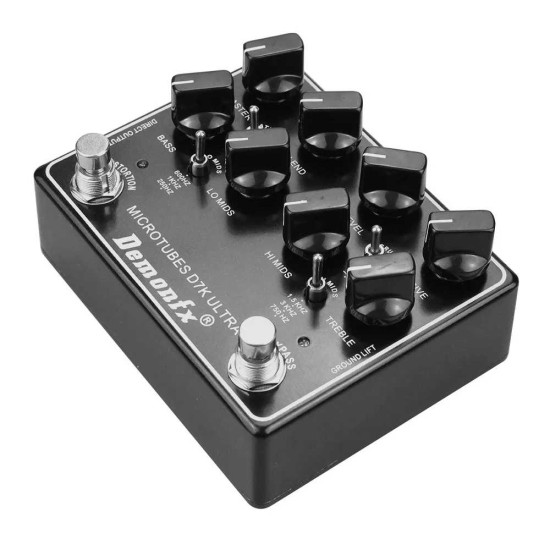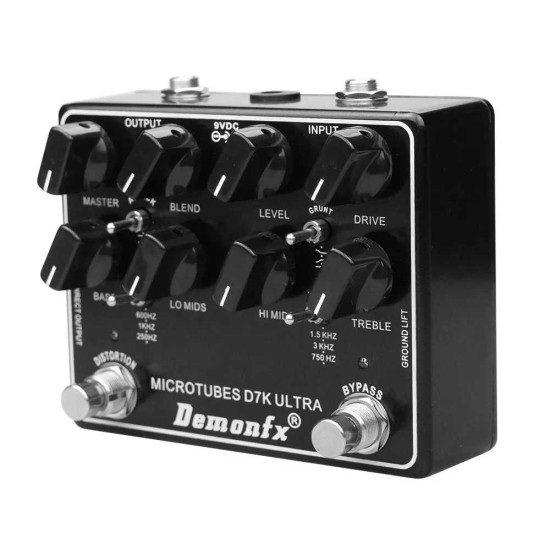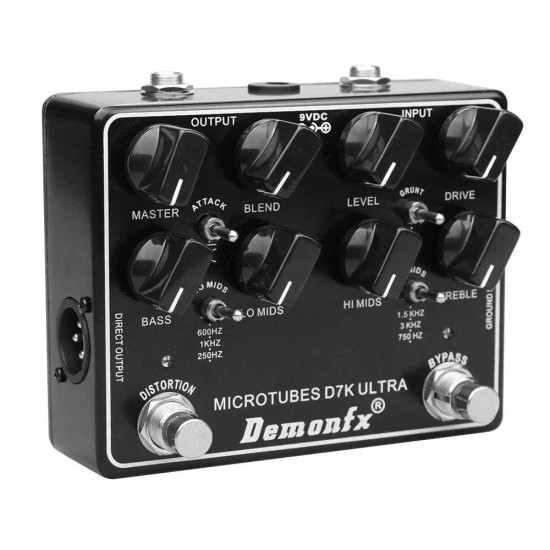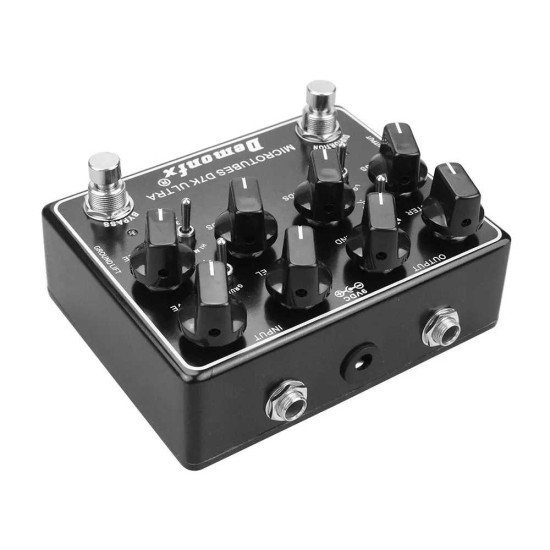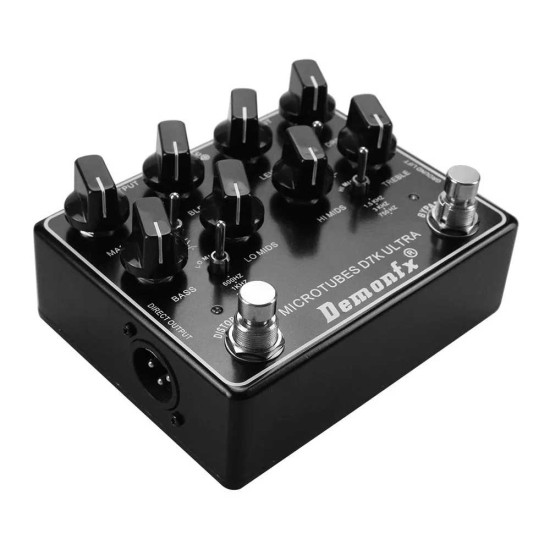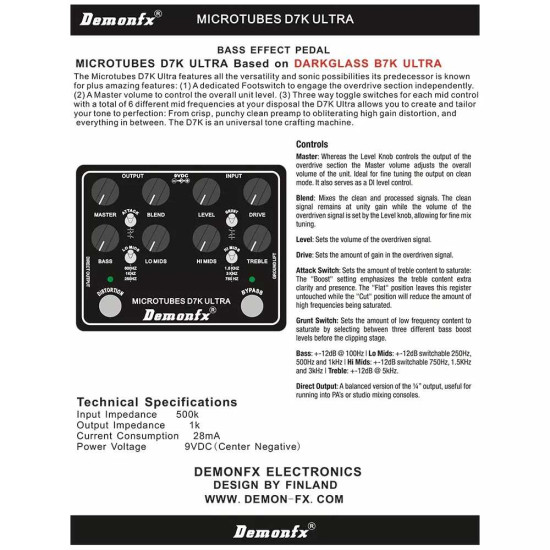 New







DemonFX New Product Microtubes D7K Ultra V2 Bass Preamp Pedal
Function knobs:
Master: Whereas the Level Knob controls the output of the overdrive section the Master volume adjusts the overall volume of the unit. Ideal for fine tuning the output on clean mode. It also serves as a DI level control.
Blend: Mixes the clean and processed signals. The clean signal remains at unity gain while the volume of the overdriven signal is set by the Level knob, allowing for fine mix tuning.
Level: Sets the volume of the overdriven signal.
Drive:Sets the amount of gain in the overdriven signal.
Attack Switch:Sets the amount of treble content to saturate: The "Boost" setting emphasizes the treble content extra clarity and presence. The "Flat" position leaves this register untouched while the "Cut" position will educe the amount of high frequencies being saturated.
Grunt Switch: Sets the amount of low frequency content to saturate by selecting between three different bass boost levels before the clipping stage.
Bass: -12dB@100HzILo
Mids: -12dBswitchable250Hz 500Hz and 1kHz I
Hi Mids: -12dBswitchable750Hz,,1.5KHz and 3kHz I
Treble: -12dB @ 5kHz.
Specifications:
Material: metal
Signal Input: 1/4 inch Monaural Jack
Signal Output: 1/4 inch Monaural Jack
Input Impedance: 500k
Output Impedance: 1k
Current Consumption: 28mA
Power Supply: DC 9V, AC adapter (center minus plug)(not included)
Please note:
1. Due to the lighting effect, the color of the item shown in the picture may be a little different from the real one. It is just for your reference only.
2. The measurement allowed error is /- 1cm.
Packing List:
1* Effect Pedal