Joyo JF-14 American Guitar Amp Simulator Effects Pedal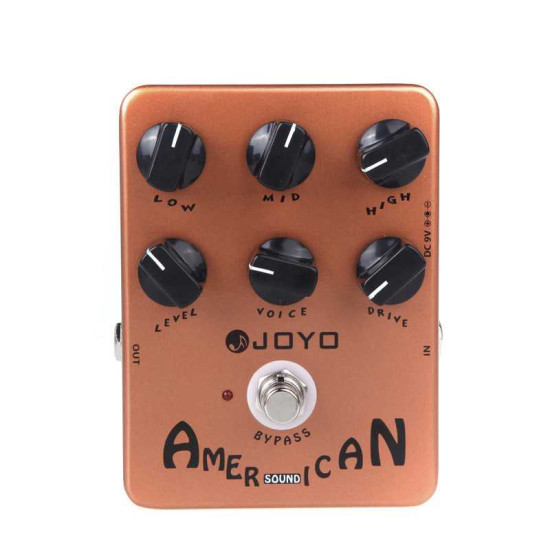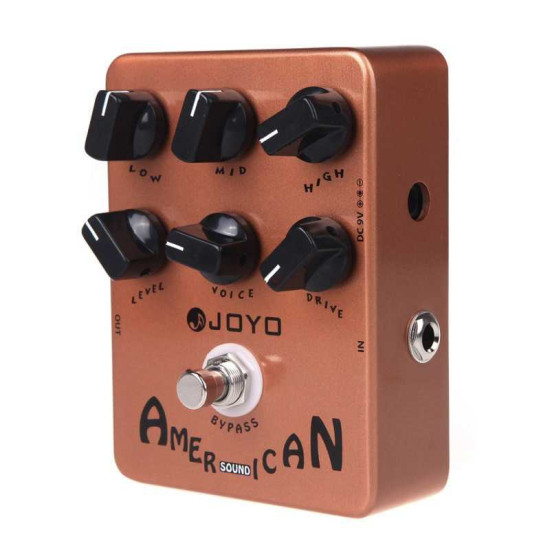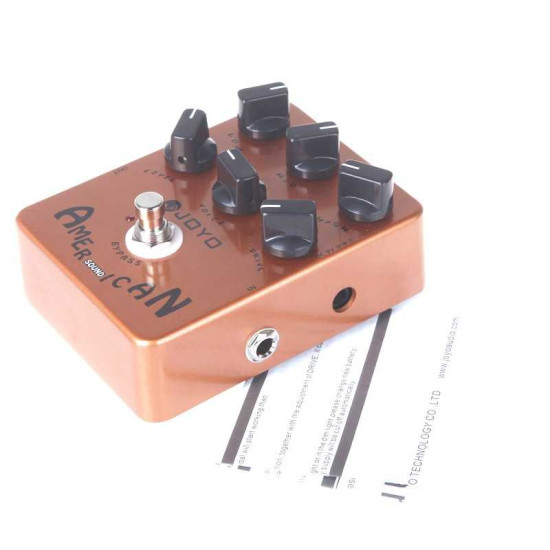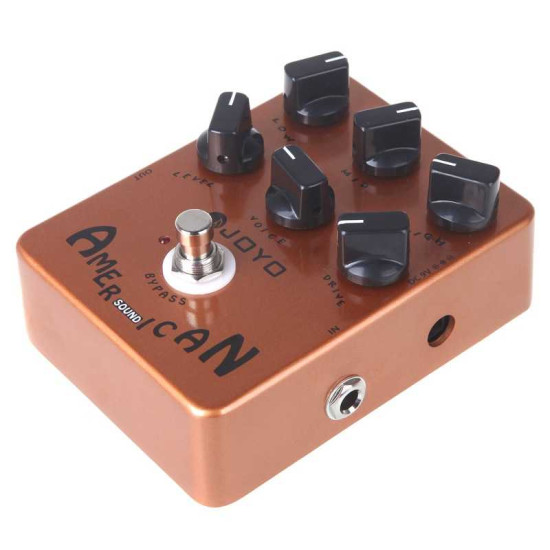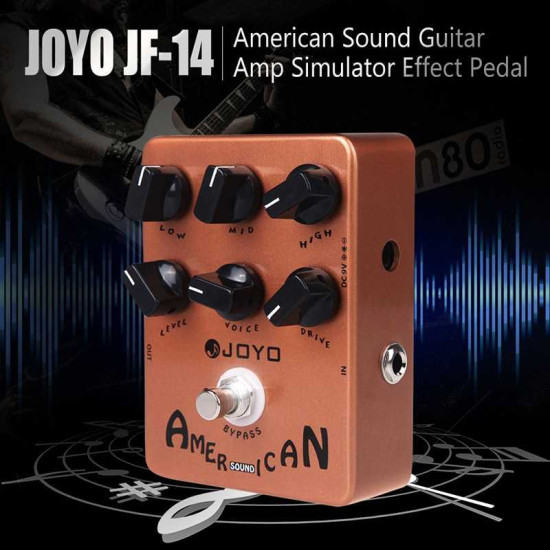 Hot





Joyo JF-14 American Guitar Amp Simulator Effects Pedal

Joyo
JOYO JF - 14 True Bypass Design American Sound Amp Simulator Electric Guitar Effect Pedal

Vintage is in! And there's no better way to prove it than with your guitar sound. The JOYO JF - 14 American Sound Pedal introduces the right kind of overdrive. This distortion pedal really provides flexibility and various sweet sounds. It is suitable for all kinds of tunes. This JOYO JF - 14 Pedal has the smooth, subtle overdrive that everyone expects from Fender-style tube amps near full volume. 




Features:
Perfectly perform from original sound to overdrive.
Connect the input jack with the guitar tightly, and the effects pedal will start working then.
Power: 9V
6 Adjustable Knobs
LOW: Adjust the low frequency.
MID: Adjust the middle frequency.
HIGH: Adjust the high frequency.
VOICE: Adjust the frequency response and the distortion, together with the adjustment of DRIVE, it can simulate many kinds of amplifier.
DRIVE: Gain control.
LEVEL: Adjust the output level.
Package weight: 0.554 kg 
Product size (L x W x H): 12 x 9 x 5.5 cm / 4.72 x 3.54 x 2.16 inches 
Package size (L x W x H): 13 x 10.2 x 6.1 cm / 5.11 x 4.01 x 2.40 inches
Package Contents: 1 x JOYO JF - 14 American Sound Guitar Effect Pedal