Joyo JF-15 California Guitar Amp Simulator Effects Pedal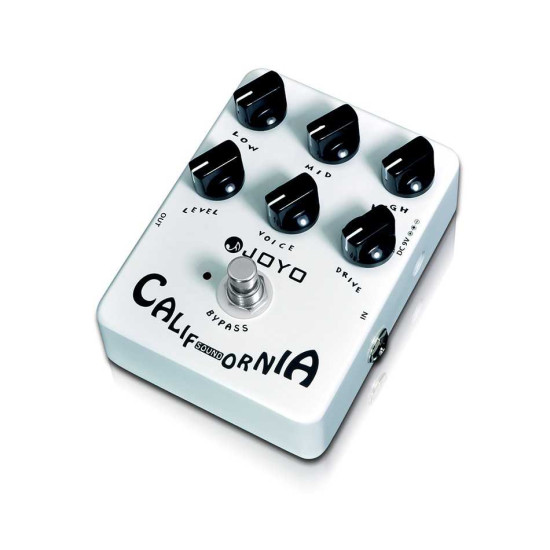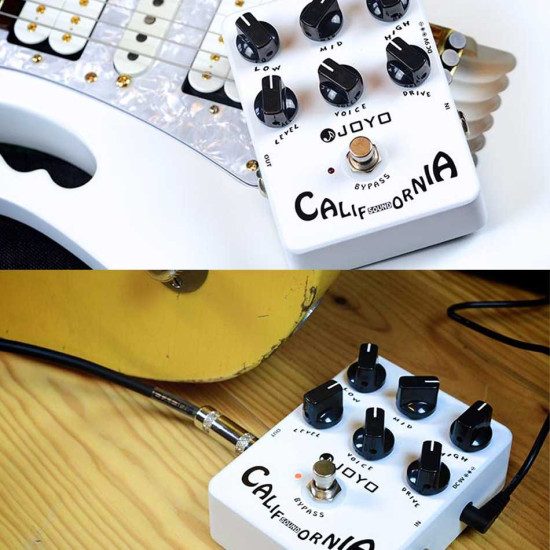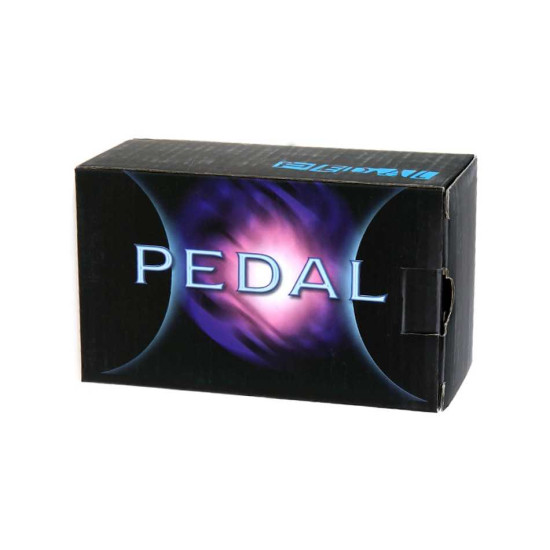 Hot




Joyo JF-15 California Guitar Amp Simulator Effects Pedal

Joyo
JOYO JF-15 California Sound Electric Guitar Effect Pedal Speaker simulator Effects Pedal Stompbox True Bypass    
Features:    
California sound distortion pedal from JOYO. The modern rockers all prefer high-gain lead and rhythm channels, and the JF-15 circuit was designed to replicate the sound of these incredible amps.    
Gleaming with sparkle and smooth saturation, just like a modern tube amp from mesa boogie, orange or diamond, the California sound will work its way into your pedal chain for good reason sound.     
The features on this distortion pedal really provide flexibility and sweet various sounds. Used for rhythm work suitable for punk and rock-rap, this pedal needs only 1/2 gain from the drive channel,     
you can scoop the mids and allow just the brightness and balls to ring out; you can use it as a low-pass filter (cut mid and high 100 percent) on a bass or    
even process vocals with it (as a sidechain via reamp or even live) for a tight, unique effect.    
With the output near max and drive backed off a bit it provides a really smooth, subtle overdrive (used as a clean boost to get just a bit more sparkle out of an old champ-style tube amp).    
The JF15 is an overdrive/boost pedal has been likened to the rich and warm overdrive tones of the Boogie MK2 amplifier, one of the most revered tube amps ever made.    
3 band EQ section and controls for level, gain and voice gives you huge scope for tone shaping to get the most accurate all California cream sound!    
Rugged Aluminium case and true bypass circuitry make this the best value Boogie pedal around!    
Feel the sound of the Mesa Boogie MKII amplifier and get lots of natural and focused rock tones.    
Simulates Mesa Boogie MK II amplifier.    
6 adjusting knobs for complete sound manipulation, unique crunch.    
Quality components, true-bypass wiring to minimize the signal loss.    
Rugged Aluminum alloy casing    
Specifications:    
Model: JF-15    
Color: White    
Material: Aluminum alloy    
Input Impedance: 1M Ohms    
Output Impedance: 1K Ohms    
Running current: 3.8mA    
Power: 6F22 9V battery / DC 9V adapter (Neither included)    
Dimensions: 11.8(L)X8.7(H)X3.8(W)cm    
Weight: 0.46KG    
Package Included:  
1 * Joyo JF-15    California sound  
1 * User Manual