Joyo R-02 Taichi Distortion Guitar Effects Pedal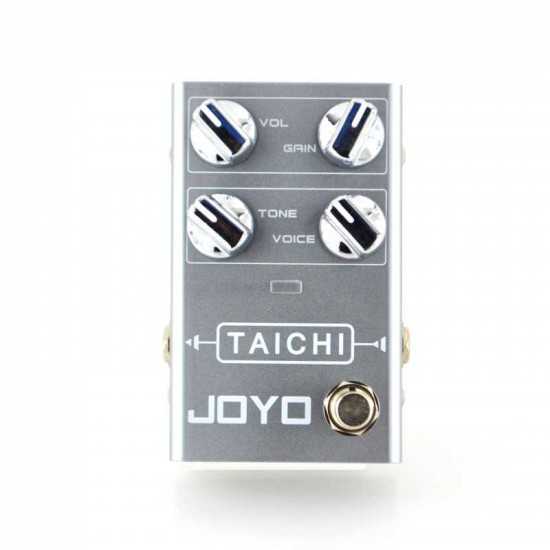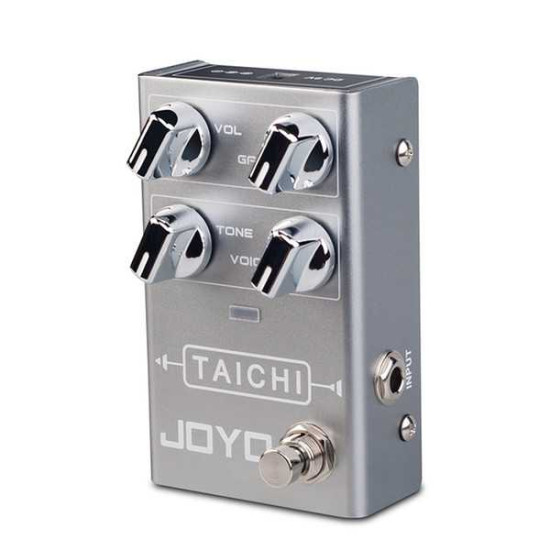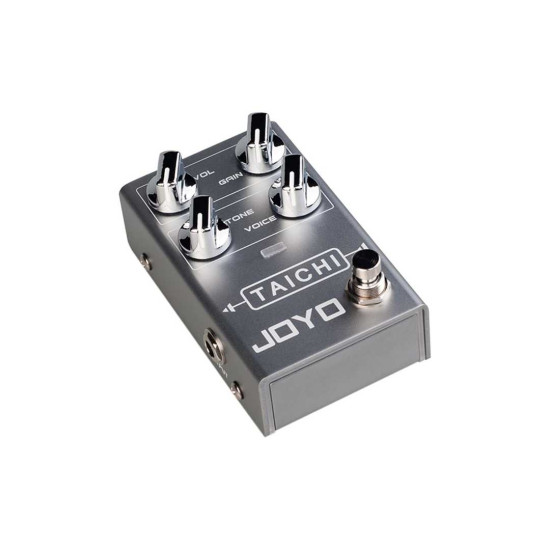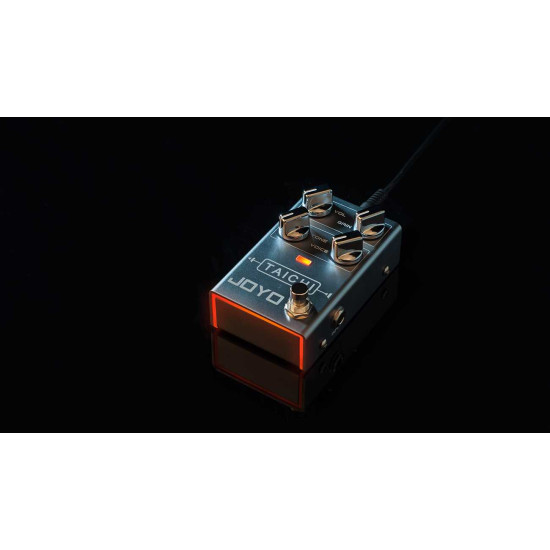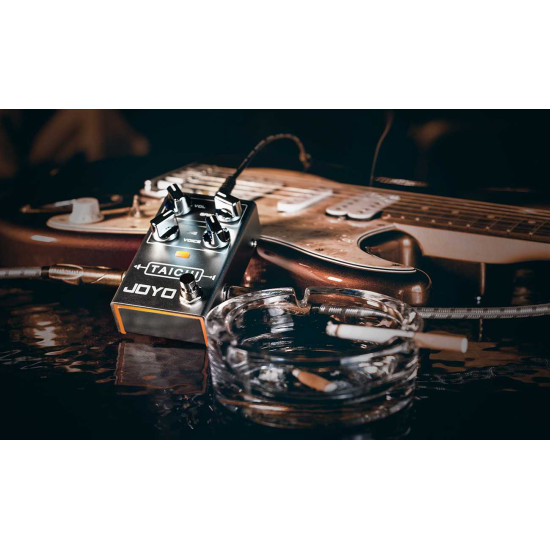 Joyo R-02 Taichi Distortion Guitar Effects Pedal

Joyo
JOYO Taichi Overdrive Guitar Effect Pedal - Revolution R Series
R-02 JOYO Taichi Overdrive – A pedal that even the Buddha would be pretty pleased with, if you love pedals the Taichi will add a legendary tone to your pedalboard.
With a little more compression that the Tauren, a little more sustain, four knobs control the overall volume, gain, tone and voicing of the pedal.
At lower settings, the pedal achieves  extremely light overdrive sounds reminiscent of tube amps set low, remaining warm and smooth. With higher settings, the Taichi increases in gain and sustain, edging on low distortion tones retaining the warmth.
The pedal achieves a great combination of saturated tone whilst retaining the open harmonics of your playing. A pedal influenced by Taoism where the use on your pedalboard is complementary, the pedals are all interconnected, but remain interdependent.
The Taichi delivers smooth blues, country, jazz and fusion tones associated with some of the finest, most costly amplifiers in the market.
The R Series, or Revolution series from JOYO are the 4th generation of guitar effects and all feature some very cool ambient LED lighting. The lights can be toggled from a switch on the rear of the pedal..3 modes of lighting are available to adjust when they come on.
'Sync' to the footswitch - The LED ambient lighting on the front and rear of the pedal with shine bright when the footswitch is pressed, also illuminating the LED effect indicator on the top of the pedal.
'Always' - The lights are always on, but the pedal is only activated when you press the footswitch and the LED effect indicator comes on.
'Off' - Okay, so Tron may not be your favourite and you want to stick to something a little less futuristic. The lights are off, the LED effect indicator comes on when you stomp on it and activate the pedal..
The pedal features controls for Volume / Gain / Tone & Voice.
LED Effect indicator - On when the footswitch & pedal are active
Footswitch
DC input on the rear.
Dimensions : 109mm x 67mm x 48mm
Weight : 248g
Input Impedance :2.2M
Output Impedance : 1K
Rated current : 20mA
Voltage : 9v Centre Negative power supply