TC Electronic Hall of Fame 2 X4 Reverb Effects Pedal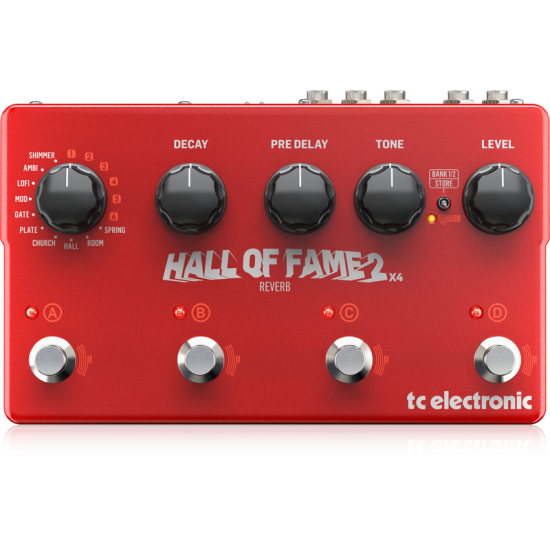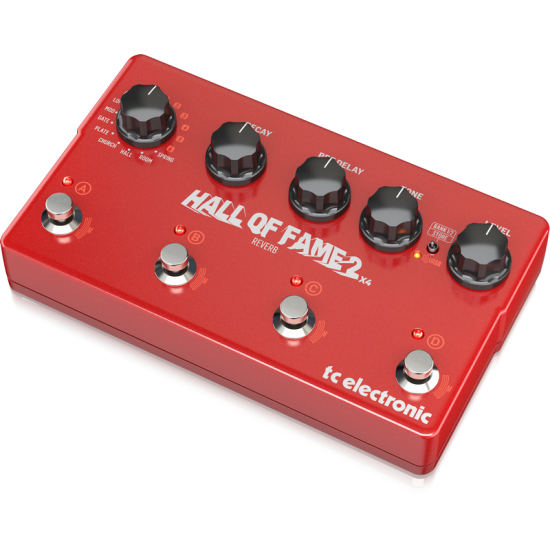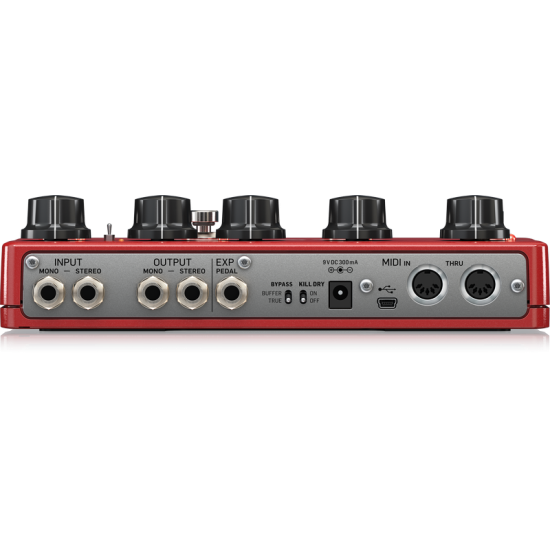 TC Electronic Hall of Fame 2 X4 Reverb Effects Pedal
The TC Electronic Hall of Fame is among the most acclaimed reverb pedals of all time. Incredible pro-grade sound, great value for money, rugged build quality. Now TC have given it the X4 treatment; a quadruple-threat of ambience that looks set to make waves in the pedal world!
Key features
TonePrint-enabled with updated reverb algorithms
4 unique MASH footswitches for toggling 4 separate reverb presets
Shimmer reverb algorithm based on the acclaimed Sub 'N' Up Octaver effect
Inputs for expression pedal and MIDI for external control over parameters and preset changes
6 TonePrint slots for pre-loading your own custom reverb presets
Free TonePrint Editor app for Mac/PC/iPad/Android to tweak and customize your own reverb presets
Analog-dry-through design ensures your dry signal is unaffected
Sounds great both in FX loop and in-front of an amp
Six TonePrint slots for custom reverb sounds
TC Electronic have never shied away from innovation. Their TonePrint technology lets you customise your own presets in an app for totally unique sounds that you can call your own. You can also use the app to download popular artist presets free of charge!
The Hall of Fame 2 x4 pedal allows you to load up six different TonePrint presets simultaneously for more flexibility onstage.
Four MASH footswitches for multi-reverb switching
Continuing with the theme of innovation, the MASH footswitch is pressure-sensitive. This means you can use it a bit like an expression pedal, manipulating your effect in real-time for added dynamics. Swell an effect in and out, or tweak extra parameters – you can choose using the TonePrint app.
As the name suggests, the X4 features 4 MASH footswitches. This allows you to toggle between four unique reverb patches in real-time.
Updated Shimmer reverb with Sub 'N' Up algorithm
With a pitch-shifted reverb tail that's perfect for otherworldly ambient effects, the Shimmer reverb is easily one of the most popular sounds in TC Electronic's Hall of Fame series. With the Hall of Fame 2 x4, TC have turbocharged their Shimmer sound with algorithms from the hugely popular Sub 'N' Up Octaver effect.
Specifications
Pedal Type: Reverb
Analog/Digital: Digital
Presets: 10 x Reverbs, 8 x Stored Presets, 6 x TonePrint Preset Slots
Effects: Shimmer, Spring, Hall, Room, Church, Plate, Gate, Mod, LoFi, Ambi
Inputs: 2 x 1/4" (mono/stereo)
Outputs: 2 x 1/4" (mono/stereo)
MIDI I/O: In/Thru
Other I/O: 1 x 1/4" (expression)
USB: 1 x Type Mini-B (TonePrint)
Bypass Switching: Switchable: True Bypass, Buffered
Software: TonePrint App
Power Source: 9V DC 300mA power supply (included)
Height: 2.2"
Width: 9.3"
Depth: 5.7"