Joyo R-14 ATMOSPHERE Digital Reverb Guitar Effects Pedal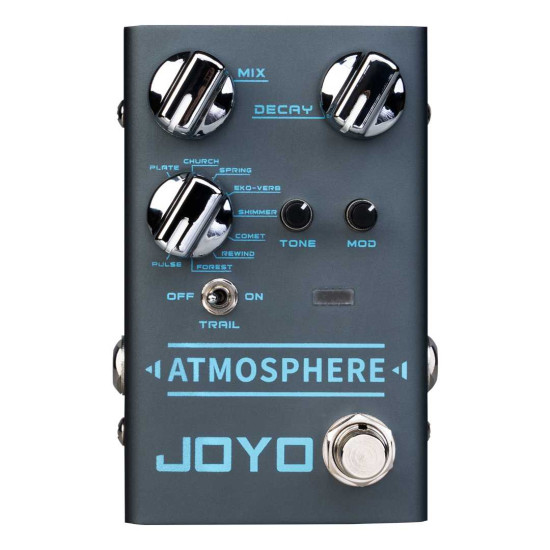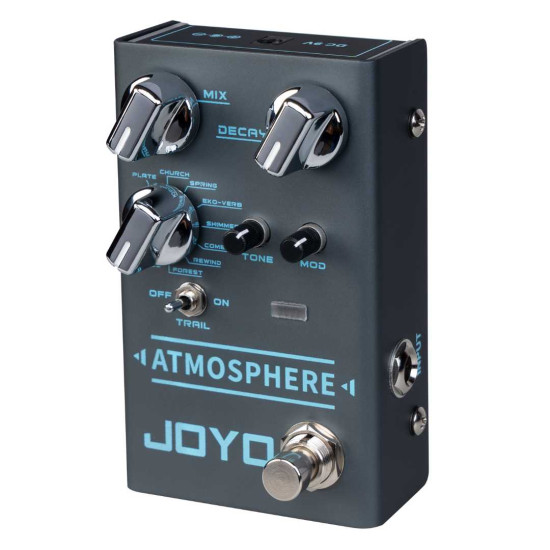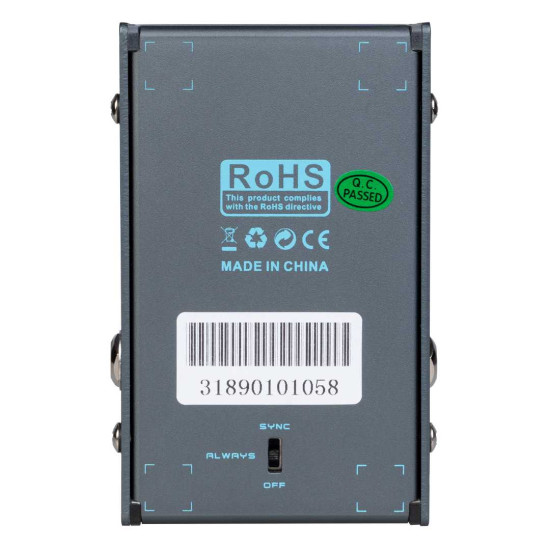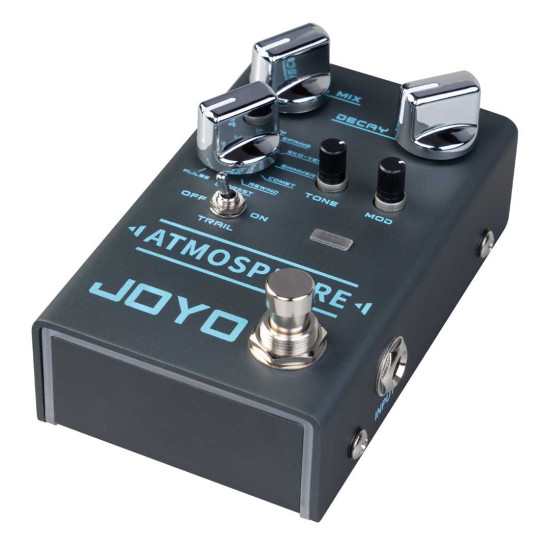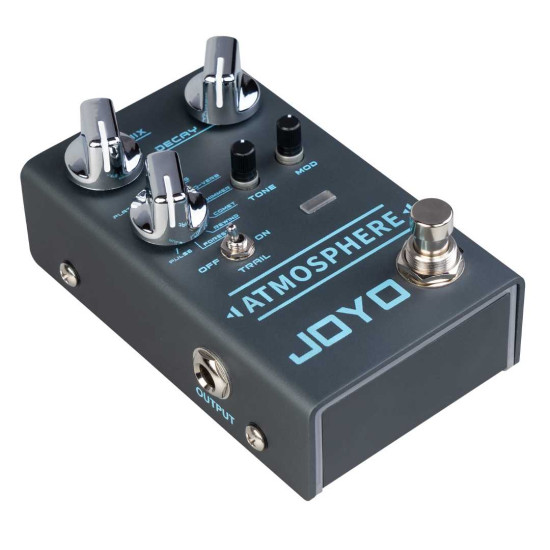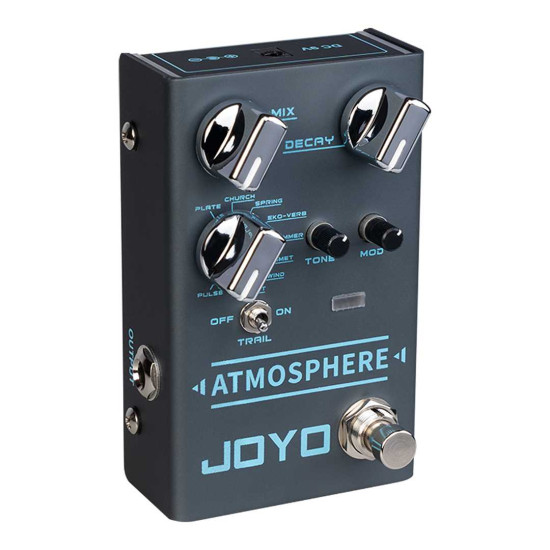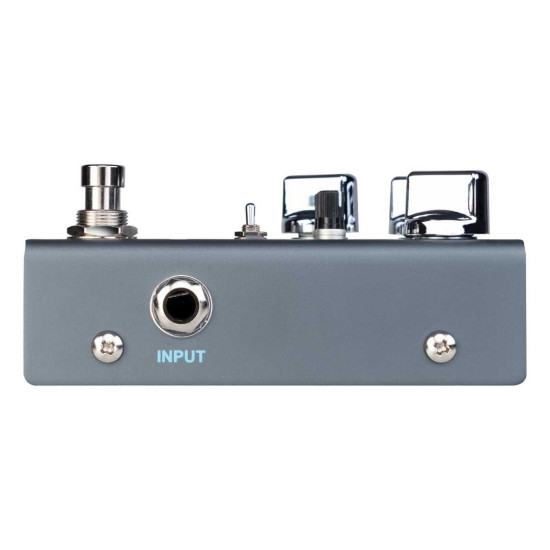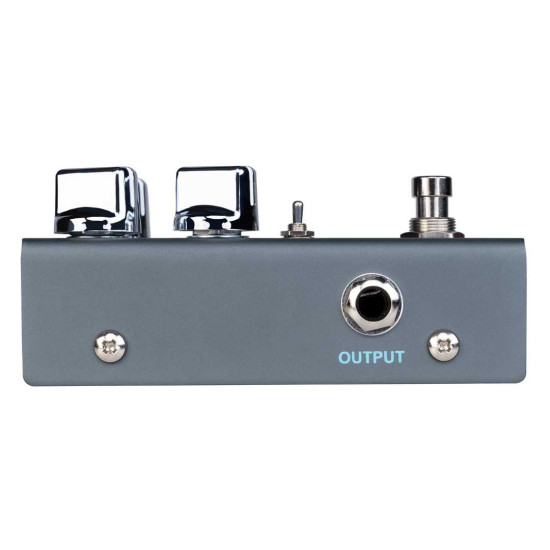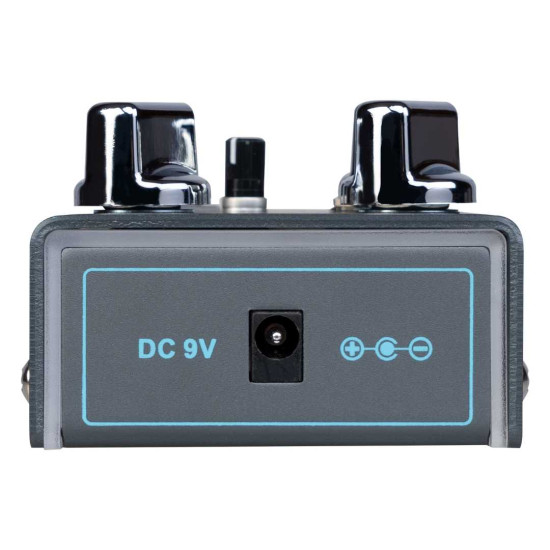 Joyo R-14 ATMOSPHERE Digital Reverb Guitar Effects Pedal

Joyo
Joyo R14 Revolution Series Atmosphere Reverb Effects Pedal
Let your sweet guitar tone be felt in the air! The Atmosphere Reverb Pedal is one of the latest pedals in Joyo's Revolution series. The Atmosphere provides you with 9 different digital reverb effects all in one pedal. The included Reverb types are SPRING, CHURCH, PLATE, EKO-VERB, SHIMMER, COMET, REWIND, FOREST and PULSE.
Aside from the traditional knobs which include Mix, Decay and Tone. The Atmosphere also has a Modulation knob which is to a dedicated control for modulation effects. The pedal also features a Trail Toggle switch which can be turned on or off and allowing the effects to fade out and sound much more natural.
The R Series or Revolution series from JOYO is the 4th generation of guitar effects and all feature some very cool ambient LED lighting. The lights can be toggled from a switch on the rear of the pedal..3 modes of lighting are available to adjust when they come on.
'Sync' to the footswitch - The LED ambient lighting on the front and rear of the pedal with shine bright when the footswitch is pressed, also illuminating the LED effect indicator on the top of the pedal.
'Always' - The lights are always on, but the pedal is only activated when you press the footswitch and the LED effect indicator comes on.
'Off' - The lights are off, the LED effect indicator comes on when you stomp on it and activate the pedal.
The Tech Features
Brand- Joyo
Model:- R14 Atmosphere
Input Impedance:- 1M Ohms
Output Impedance:- 100 Ohms
Controls:- Mix, Decay, Reverb Type Selector, Tone, Modulation, Trail Toggle Switch
Rated Current:- 140mA
Power Requirement:- 9v DC Centre Negative Power Supply (Not Included)