Valeton GP-100 Multi Effects Pedal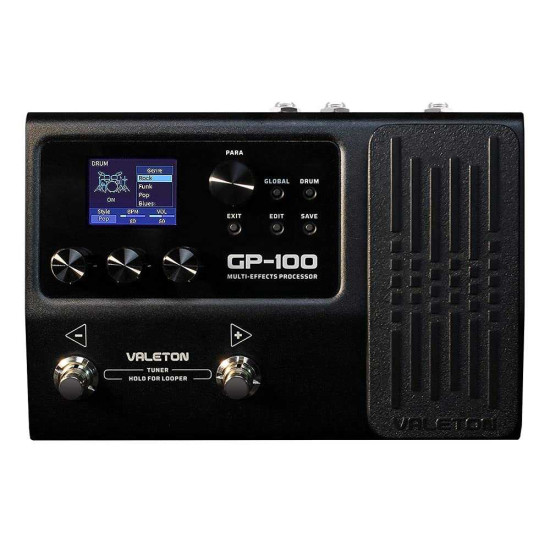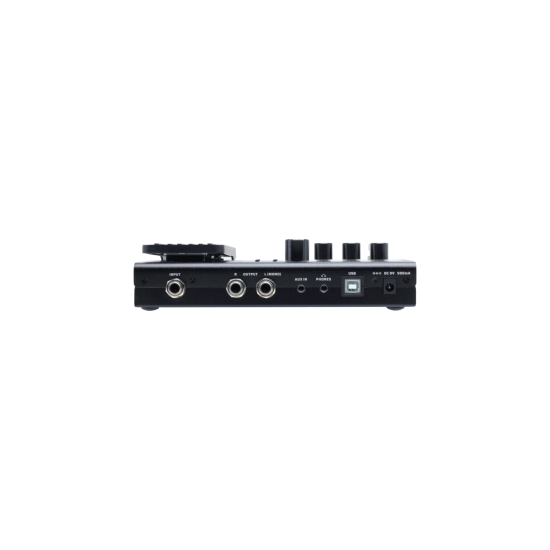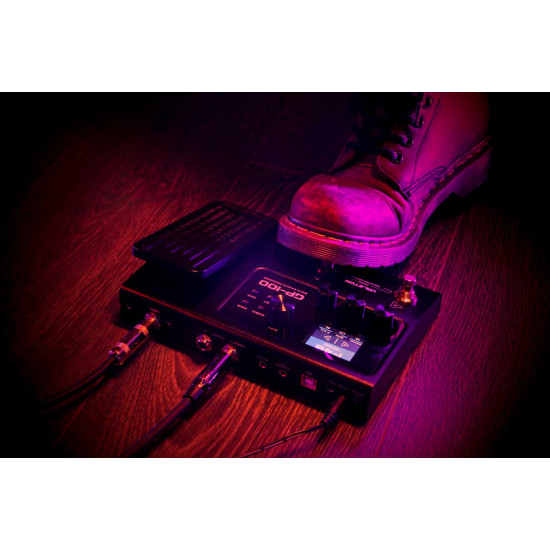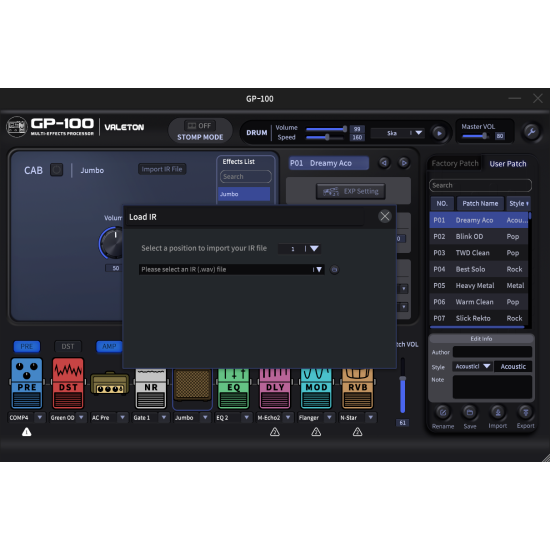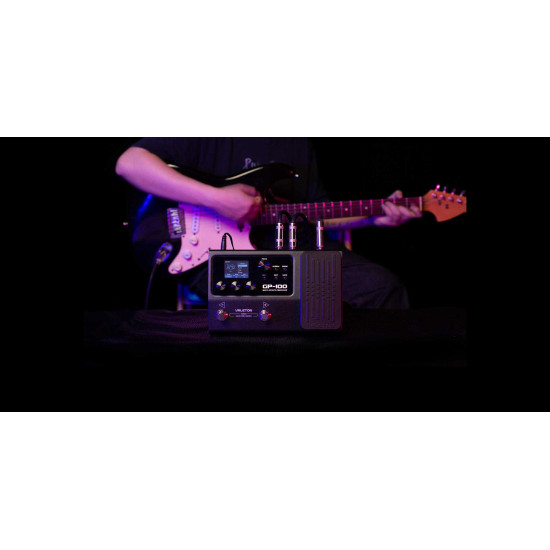 New







Valeton GP-100 Multi Effects Pedal

Valeton
VALETON GP-100 Electric Guitar Comprehensive Effects Acoustic Guitar Bass Drum Machine Rhythm Phrase Loop IR
Product Details :
The GP-100 is an affordable compact multi effects processor that delivers you quality tone and powerful functions for both entry-level players and advanced musicians.
This user-friendly tone machine will lead you to legendary rock 'n' roll territory.
HIGH-PERFORMANCE GUITAR MULTI-EFFECTS PROCESSOR: Inside we loaded our powerful HD digital modeling system, delivering you organic living tone and over 140 effect selections including 45 legendary guitar/bass/acoustic amp simulations, and more.
NOT ONLY FOR ELECTRIC GUITARS: Full metal rock-solid chassis ready for wear and tear. Straight forward UI, user-friendly operation. GP-100 offers you 20 user IR storage slots. Customize your own tone now!
PORTABLE SIZED CASING FOR TAKING ANYWHERE: It offers a potent effects processing platform and complete feature set, so you can improve your skill and experiment with different guitar effects, all with one simple-to-use, portable device.
LIKE JAMMING WITH A REAL BAND: Use the built-in looper, drum machine, and aux input to play with your own tracks. The looper features max. 90 seconds looping time, and the drum machine gives you 100 different patterns (incl. metronomes).
RECORD AND SHARE YOUR IDEAS: You can turn GP-100 into a USB audio interface by simply connecting your unit to a computer/mobile phone (for mobile devices, a USB OTG cable is needed). Then you can record, mix, and share your songs whenever you want.
SPECIFICATION
Technical Specifications
· A/D/A Converter: 24-bit high performance audio
· Sampling Frequency: 44.1 kHz
· SNR: 110dB
· Maximum Simultaneous Effects: 9
· Preset Memory: 99 User Presets/99 Factory Presets
· Looper: 90 seconds of record time
· Drum Machine: 100 Patterns
Analog Input Connections
· Guitar Input: 1/4" Unbalanced (TS)
· Input Impedance: 1M Ohm
· Aux Input: 1/8" Stereo (TRS)
· Aux Input Impedance: 10k Ohm
Analog Output Connections
· Left/Right Outputs: 1/4" Impedance Unbalanced
· Left/Right Output Impedance: 1k Ohms
· Headphone Output: 1/8" Stereo (TRS)
· Headphone Output Impedance: 47 Ohm
Digital Connections
· USB Port: USB 2.0 Type-B port
USB Recording Specification
· Sample Rate: 44.1 kHz
· Bit Depth: Supports 16-bit or 24-bit
Size and weight
· Dimensions: 198 mm(W) x 134 mm(D) x 28 mm(H)
· Unit Weight: 800g
Power
· Power Requirements: DC 9V, 500mA
Package Included:
1 x guitar pedal processor
1 x user manual
1 x power adapter