MOSKY BE5 5-in-1 Guitar Multi-Effects Pedal Delay + Distortion + Overdrive + Booster + Buffer Full Metal Shell with True Bypass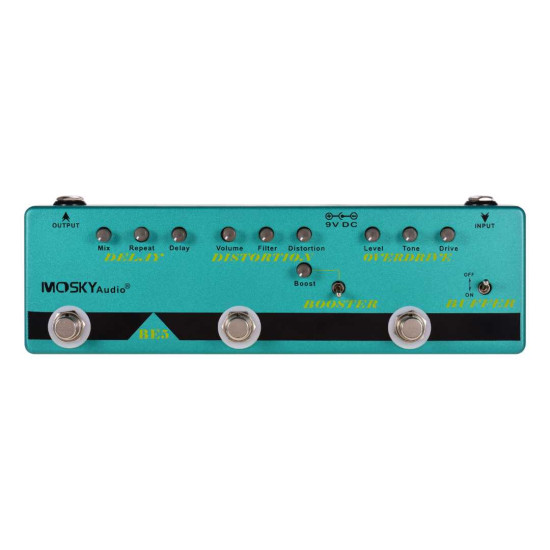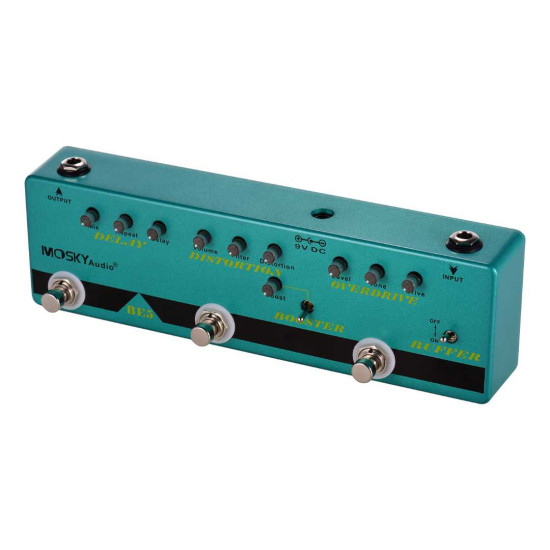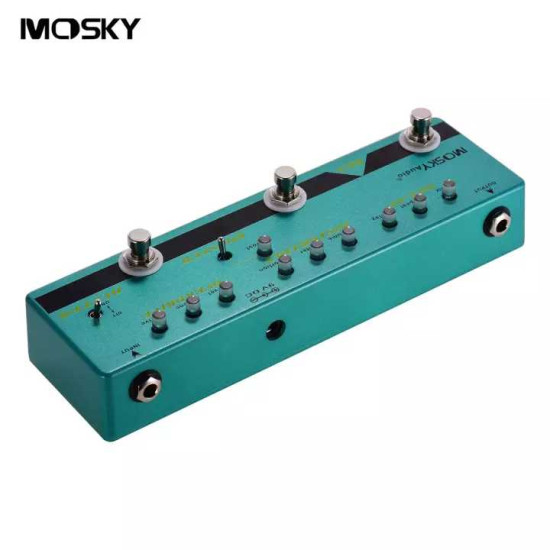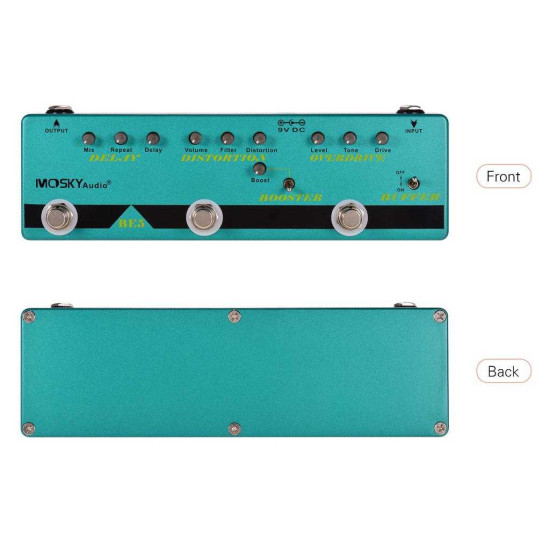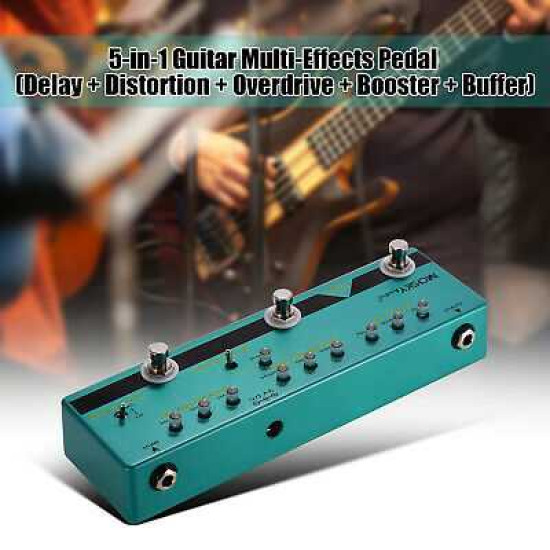 MOSKY BE5 5-in-1 Guitar Multi-Effects Pedal Delay + Distortion + Overdrive + Booster + Buffer Full Metal Shell with True Bypass

Mosky
Features:
Combined effect pedal with 5 effects, including delay, distortion, overdrive,  buffer. All effects are designed with true bypass switch
Delay-- Natural sounding delay with the analog direct path, and supports dry/wet ratio(Mix), delay feedback(Repeat) and delay time(Delay) controls.
Distortion-- Based on the Pro Co Rat distortion, and supports distortion output volume(Volume), frequency(Filter) and distortion amount(Distortion) controls.
Overdrive-- Gives you access to warm and amp-like overdrive that's touch sensitive, and supports output volume(Level), frequency(Tone) and overdrive amount(Drive) controls.
Buffer-- An active electronic circuit that keeps your guitar strong and preserves the frequencies of your guitar sound. If you have long patch cords or a bunch of effects pedals, or a pedal with a weak output, a buffer can help get your sound back to the pure tone you are looking for.

Specifications:
Power Supply: DC 9V power adapter (not included)
Item Size: 23 * 6.8 * 3.8cm/ 9.1 * 2.7 * 1.5in
Item Weight: 512g/ 18oz

Note:
Power adapter is not included.
Please use the power adapter whose polarity is positive pole outside and negative pole inside. Otherwise, the product may not work properly.