MOSKY RD5 5-in-1 Guitar Multi-Effects Pedal Reverb + Delay + Overdrive + Buffer Full Metal Shell with True Bypass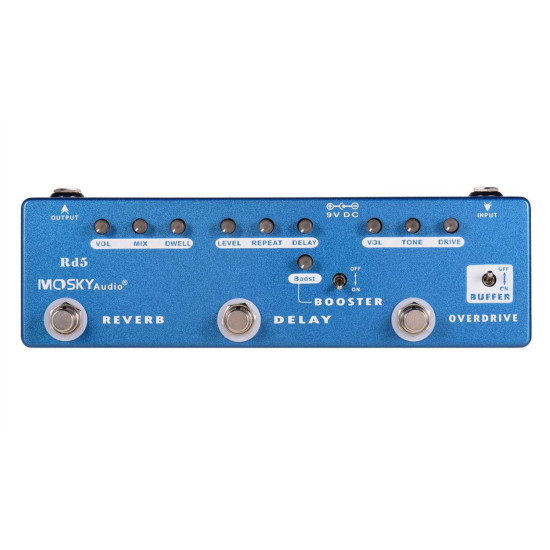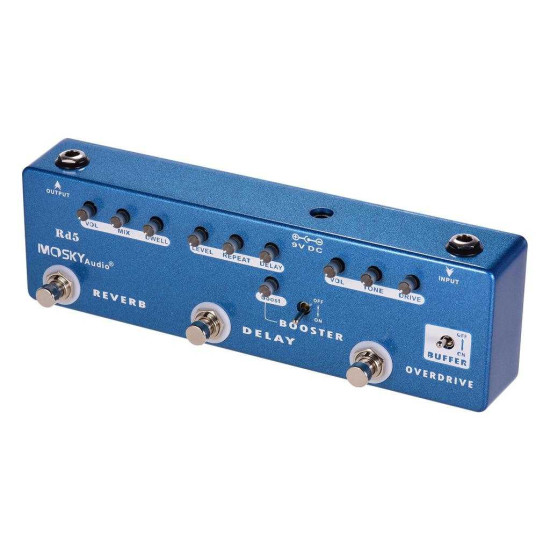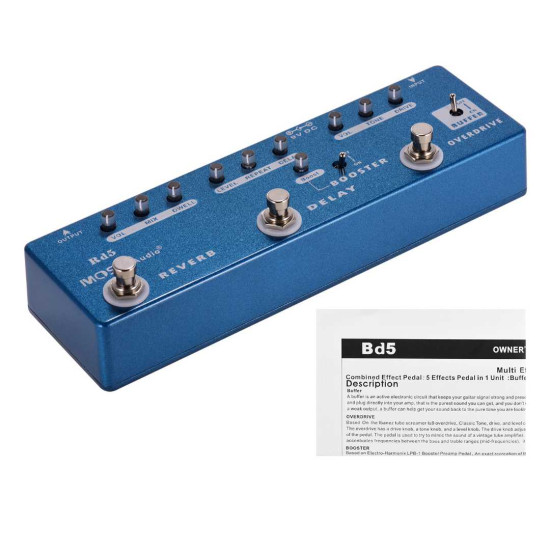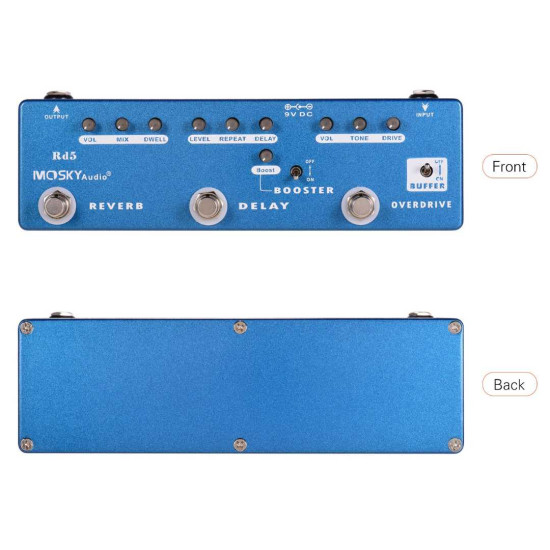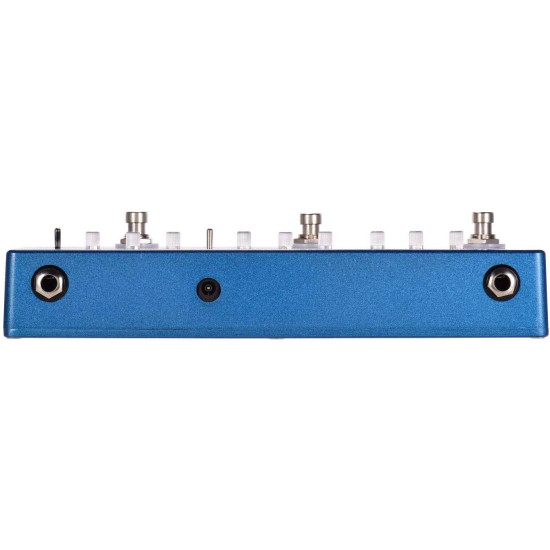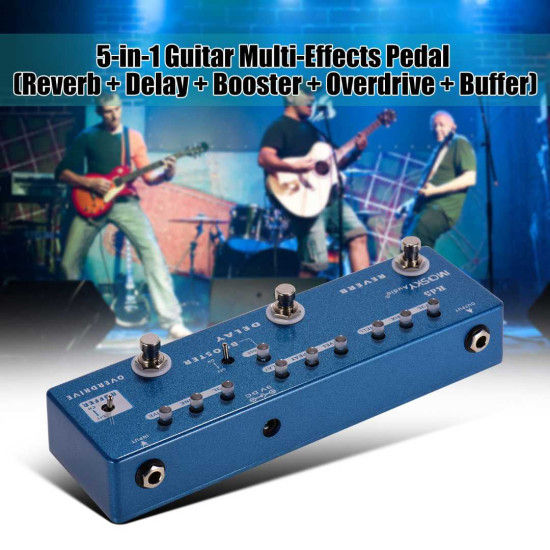 MOSKY RD5 5-in-1 Guitar Multi-Effects Pedal Reverb + Delay + Overdrive + Buffer Full Metal Shell with True Bypass

Mosky
Features:
Combined effect pedal with 5 effects, including reverb, delay,overdrive & buffer. With true bypass for eliminating any interference when all switched off.
Reverb-- Based on Malekko Omicron SPRING reverb, and supports output level(VOL), dry/wet signal ratio(MIX) and reverb rate(DWELL) controls.
Delay-- Natural sounding delay with the analog direct signal path, and supports dry/wet signal ratio(LEVEL), delay feedback(REPEAT) and delay time(DELAY) controls.
Overdrive-- Gives you access to warm and amp-like overdrive that's touch sensitive, and supports output volume(VOL), frequency(TONE) and overdrive amount(DRIVE) controls.
Booster-- An exact recreation of the original LPB-1 circuit that used in the age of overdrive in 1968. Put the in line with any effect to provide boost and definition, improve the gain and saturation of your amp.
Buffer-- An active electronic circuit that keeps your guitar signal strong and preserves the frequencies of your guitar sound. If you have long patch cords or a bunch of effects pedals, or a pedal with a weak output, a buffer can help get your sound back to the pure tone you are looking for.

Specifications:
Material: Metal
Power Supply: DC 9V power adapter (not included)
Item Size: 23 * 6.8 * 3.8cm/ 9.1 * 2.7 * 1.5in
Item Weight: 515g/ 18.2oz

Note:
Power adapter is not included.
Please use the power adapter whose polarity is positive pole outside and negative pole inside. Otherwise, the product may not work properly.