MOSKY RC5 6-in-1 Guitar Multi-Effects Pedal Reverb + Chorus + Distortion + Overdrive + Buffer Full Metal Shell with True Bypass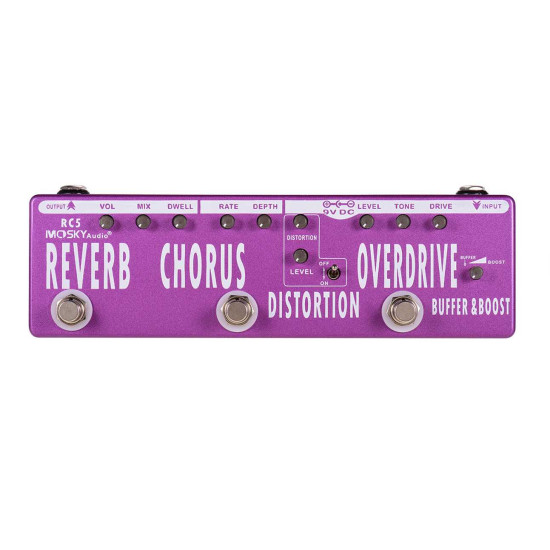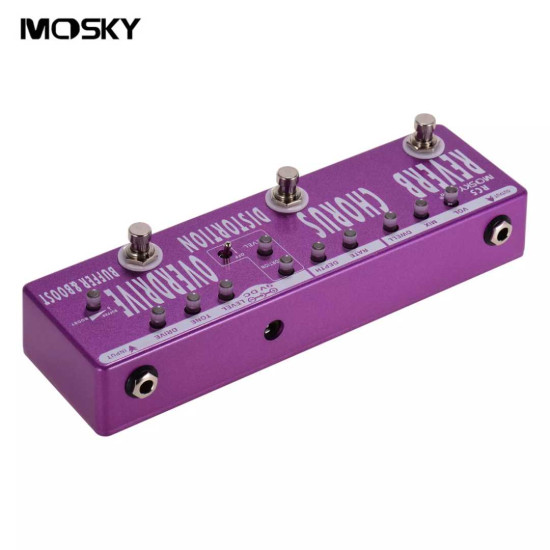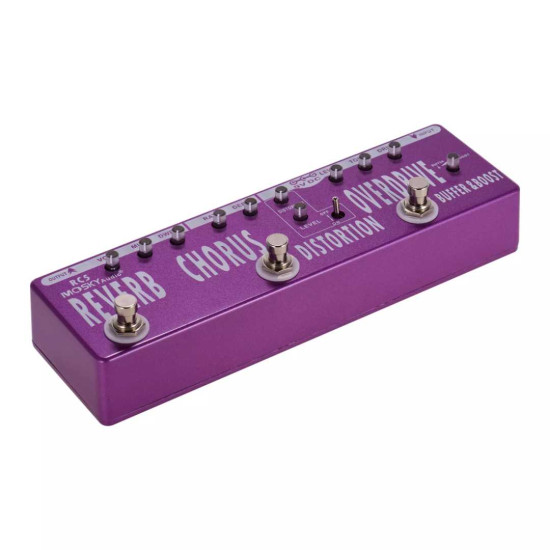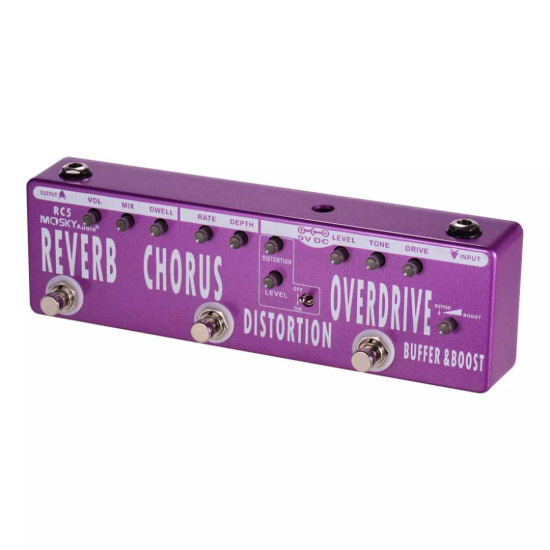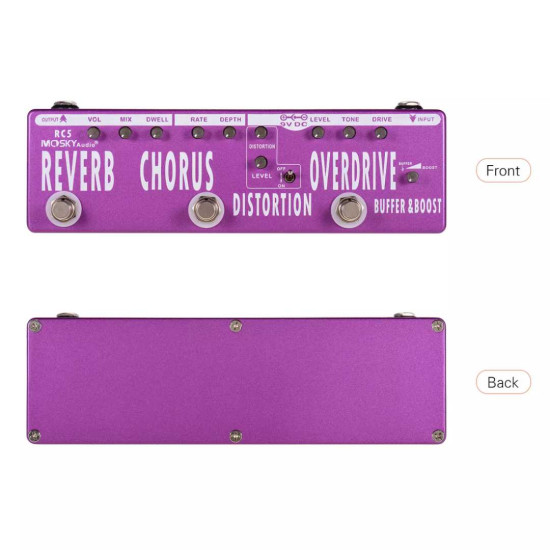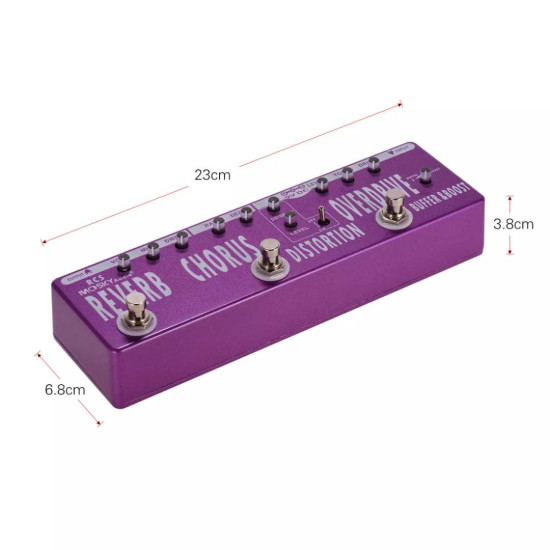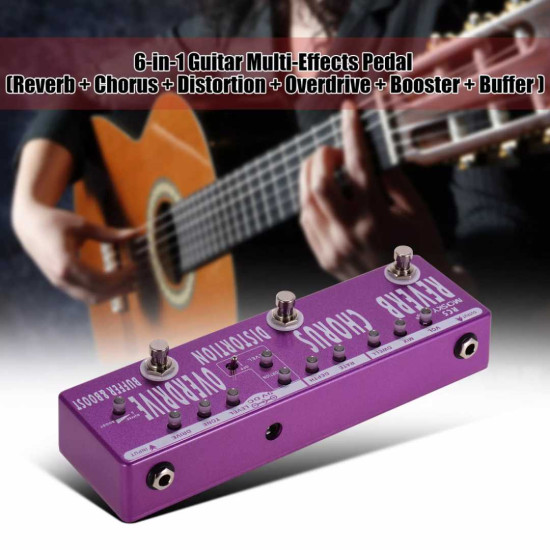 MOSKY RC5 6-in-1 Guitar Multi-Effects Pedal Reverb + Chorus + Distortion + Overdrive + Buffer Full Metal Shell with True Bypass

Mosky
Features:
Combined effect pedal with 6 effects, including reverb, chorus, distortion, overdrive, booster & buffer. With true bypass for eliminating any interference when all switched off.
Reverb-- Based on Malekko Omicron SPRING reverb, and supports output level(VOL), dry/wet signal ratio(MIX) and reverb rate(DWELL) controls.
Chorus-- Premium all-analog circuitry with bucket-brigade line. RATE and DEPTH knobs provide fine sound adjustment, create some fresh and extensive chorus effects.
Distortion-- Based on MXR distortion, the distortion pedal gives you magical classic distortion tones, and supports output volume(LEVEL), and distortion amount(DISTORTION) controls.
Overdrive-- Gives you access to warm and amp-like overdrive that's touch sensitive, and supports output volume(LEVEL), frequency(TONE) and overdrive amount(DRIVE) controls.
Buffer & Booster-- knob=0: clean buffer, knob>0: clean boost. The buffer is an active electronic circuit that keeps your guitar signal strong and preserves the frequencies of your guitar sound. The buffer-booster offers excellent, stable buffering and a fantastic clean boost.

Specifications:
Material: Metal
Power Supply: DC 9V power adapter (not included)
Item Size: 23 * 6.8 * 3.8cm/ 9.1 * 2.7 * 1.5in
Item Weight: 505g/ 17.8oz

Note:
Power adapter is not included.
Please use the power adapter whose polarity is positive pole outside and negative pole inside. Otherwise, the product may not work properly.