Joyo R-15 PREAMP HOUSE Preamp simulator Effects Pedal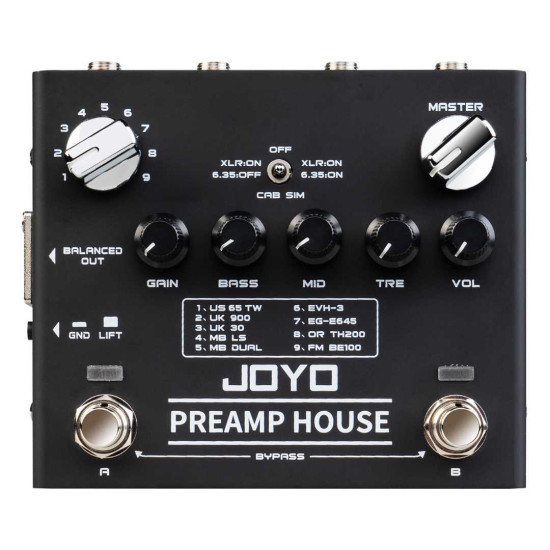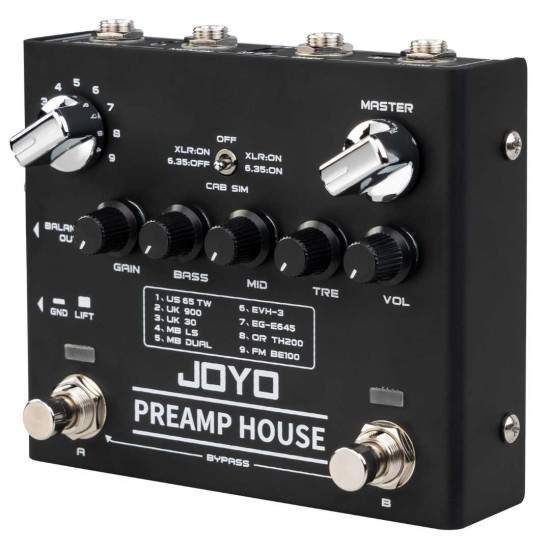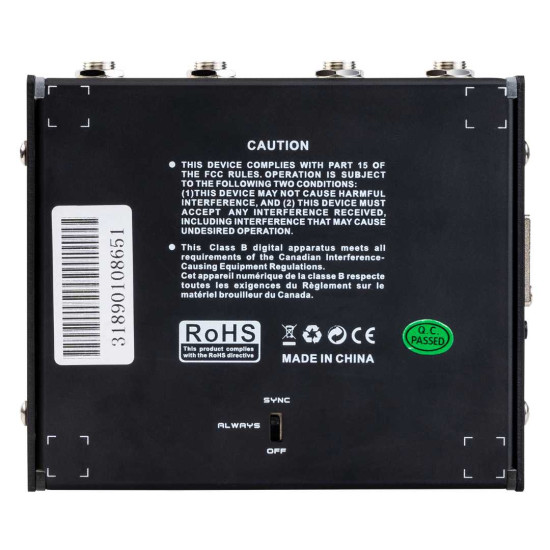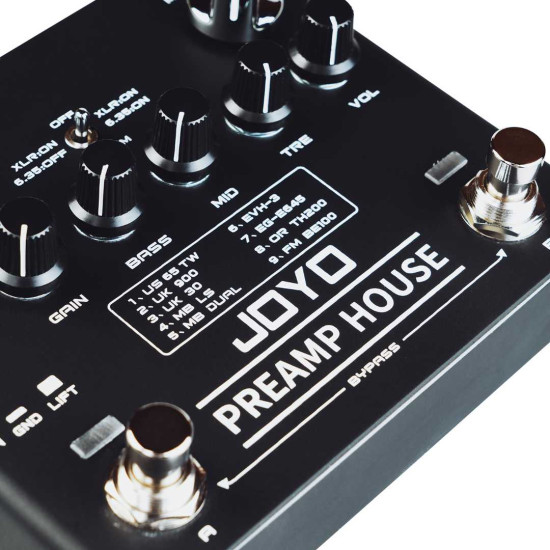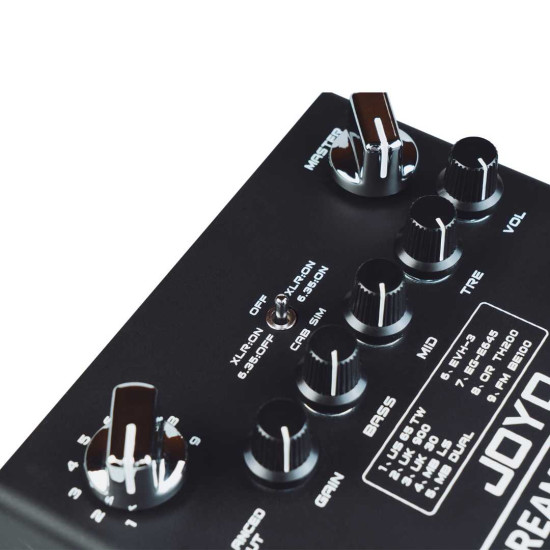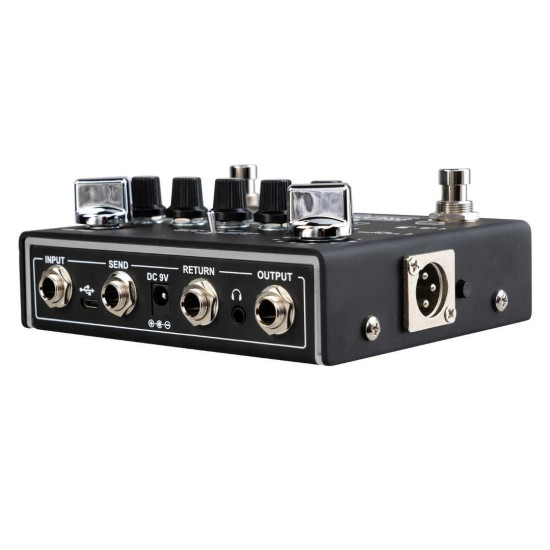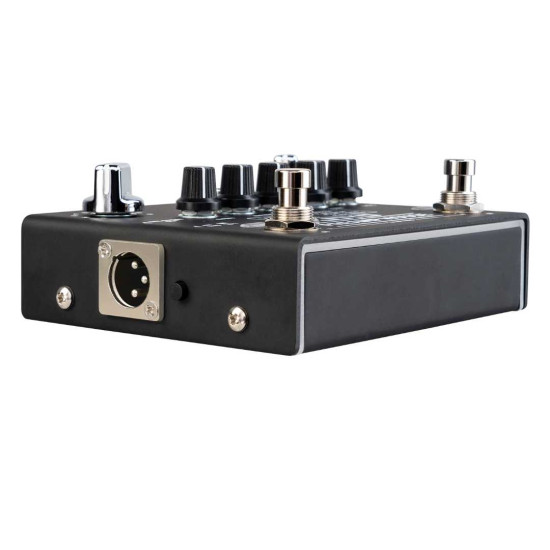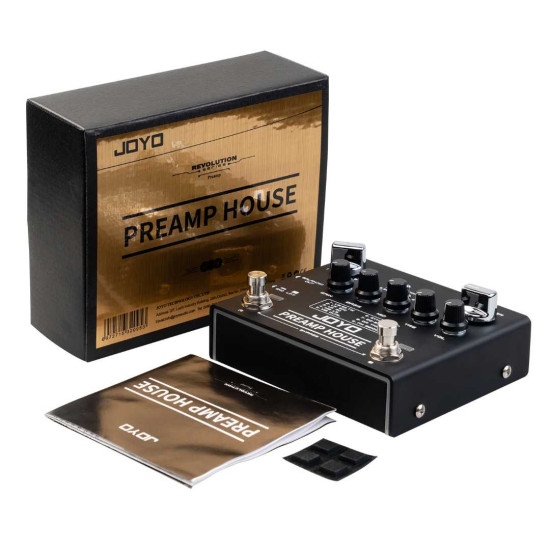 Joyo R-15 PREAMP HOUSE Preamp simulator Effects Pedal

Joyo
Joyo R15 Revolution Series Preamp House Amp Simulator Pedal
The Joyo Preamp House is a compact and user friendly solution to all your tone needs!
It features tone shaping and amp simulation needs all in a single pedal which can fit into your pedal board with ease. It can be used as a DI pedal to connect to a mixing console or recording interface. It can also be used in front of your amp to push your tone and boost your signal to a whole new level.
Selecting which amp simulation to use is as easy as turning a knob. The pedal features the following amp simulations:
F 65 Twin Reverb
M JCM 900
V AC 30
MB LONESTAR
MB DUAL RECTIFIER
EVH 5150
ENG POWERBALL
OR TH 200
OR BE 100
The Preamp House features a built in Impule Response loaded 4 x 12 cab simulation. You can choose whether to have it off, or swithc the output to either be the 6.3 out or the XLR output. The headphone out has the cab simulation on all the time.
Each preamp also features a clean and a distortion channel. The Preamp House allows you to save your settings on both channels for all amp simulations. The A&B footswitch allows for easy switching between clean and distortion channels.
The Tech Features:
Brand:- Joyo
Model:- R15 Preamp House
Input Impedance:- 1M Ohms
Output Impedance:- 600 Ohms
Controls:- Amp Sim Selector, Master, Volume, Gain, Bass, Mid, Treble
Rated Current:- 320mA
Power Requirement:- 9v DC Centre Negative Power Supply (Not Included)