Flamma Innovation FS01 Drum Machine and Phrase Loop Pedal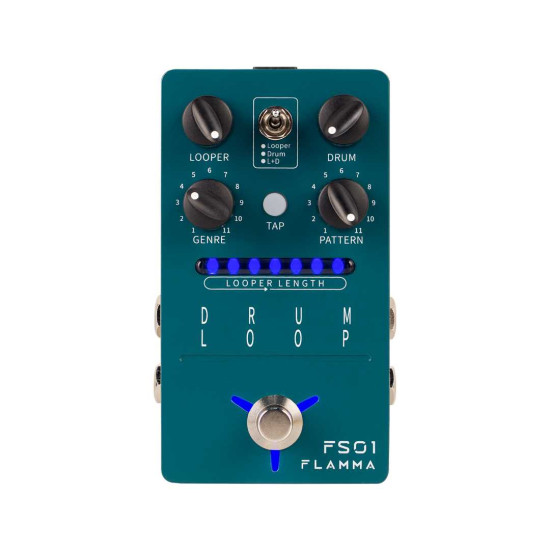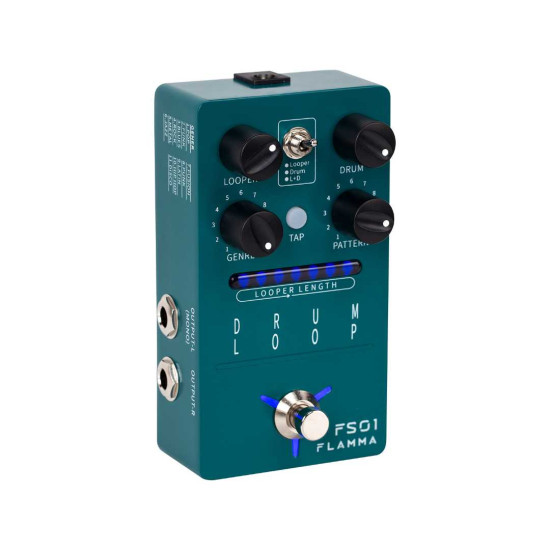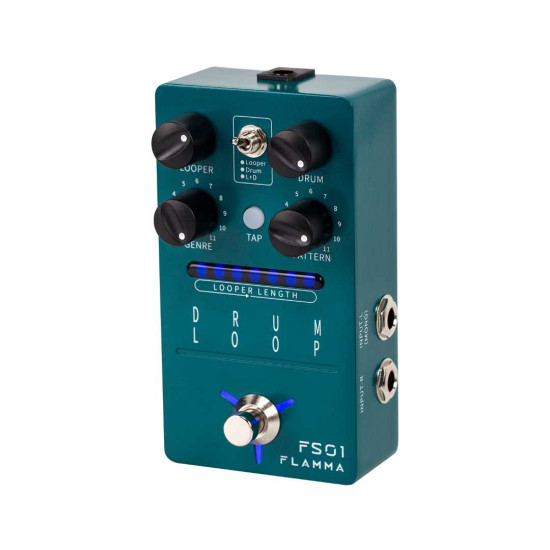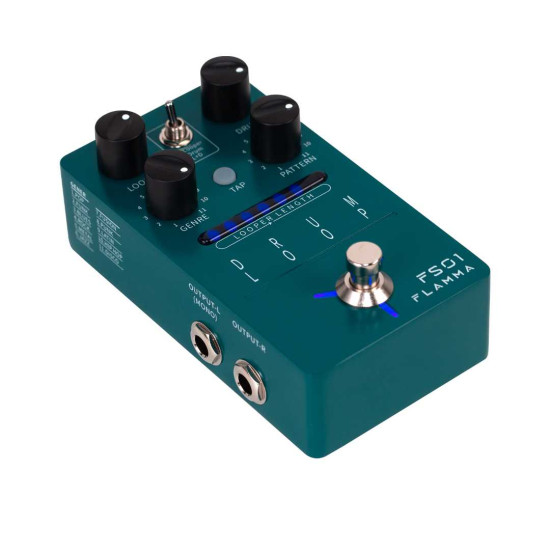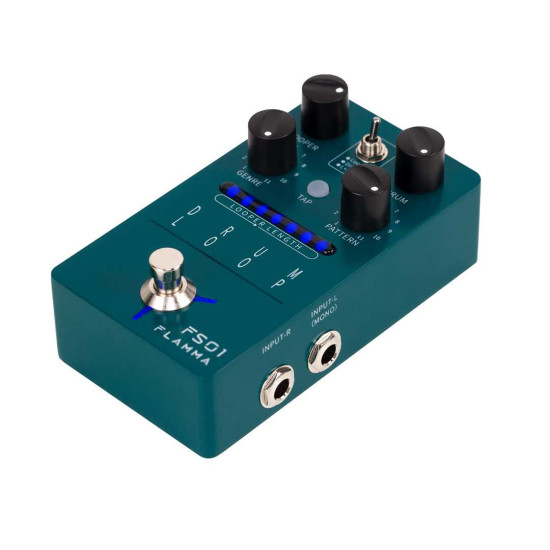 Flamma Innovation FS01 Drum Machine and Phrase Loop Pedal

Flamma Innovation
FS01 Drum Machine & Phrase Loop Pedal
The FS01 Drum Loop pedal features a full-featured drum machine and looper with stereo outputs at an unbeatable price. The Looper provides a whopping 20 minutes of recording time and can be used independently or simultaneously with the drum machine. The FS01 also includes a visual bar indicator to accompany the looper and ensure perfectly timed loops and dubs. The drum machine features 11 different grooves styles to choose from with each groove having multiple time signature and tempo variations for a total of 121 different beats. Whether performing live or using the FS01 as a practice companion, individual looper and drum machine volume controls and stereo outputs allow you to find the perfect balance.
Features
·        20 minutes capacity looper with drum machine
·        Drum machine features 11 different groove styles with multiple time signature and tempo variations.
·        Three different modes: Looper mode, drum machine mode, and mix mode.
·        Mix mode allows user to use looper with drum machine.
·        Visible looper recording bar to aid with loop recording.
·        Individual volume level adjustment for looper and drum machine.
Connections
Video
Specification
| | |
| --- | --- |
| Input: | 2*1/4"mono jack (Impedance value: 4.7M ohms) |
| Output: | 2*1/4"mono jack (Impedance value: 100 ohms) |
| Power Supply: | DC. 9V 300mA Center negative |
| Dimensions: | 86mm*125mm*60mm |
| Weight: | 0.298KG |
| Accessories: | Safety Instruction & Warranty Card,Sticker,quick guide |
Relevant Attachments
User's Guide
FS01_Manual_EN_V02_2020.11.26-G.pdf
File description
Please read the manual carefully before using the product