Flamma Innovation FS06 PREAMP Guitar Effects Pedal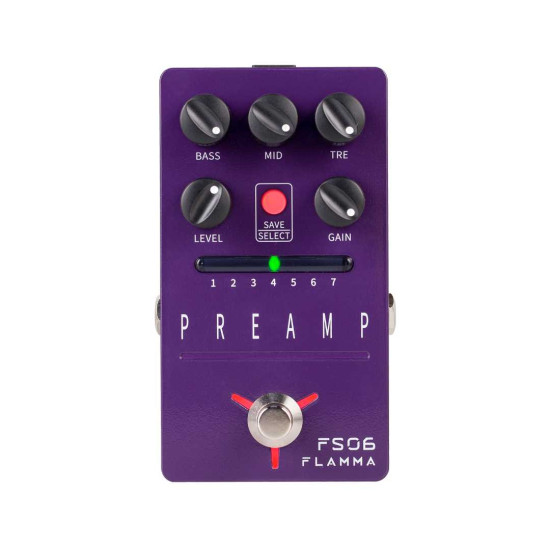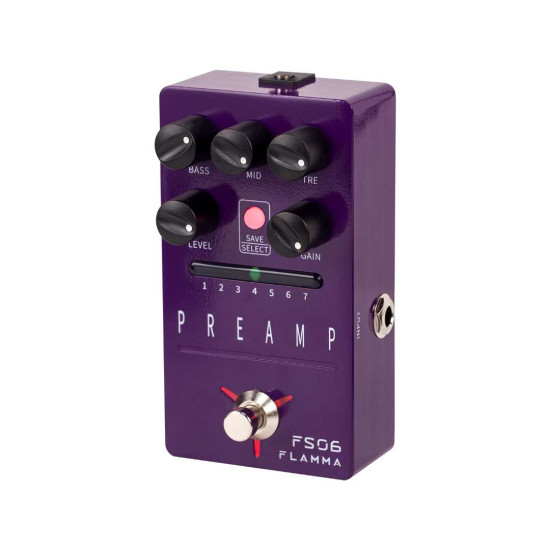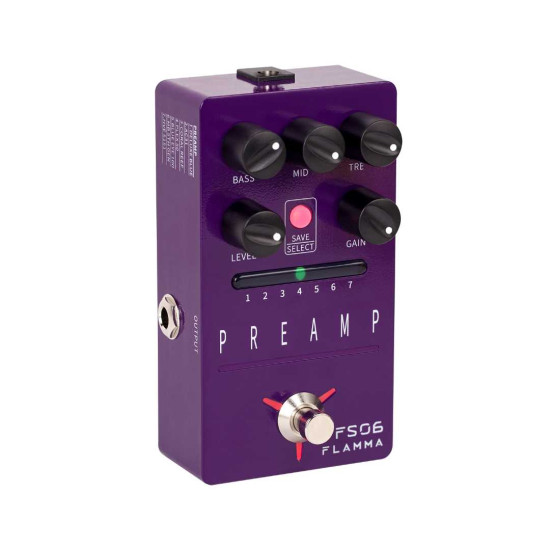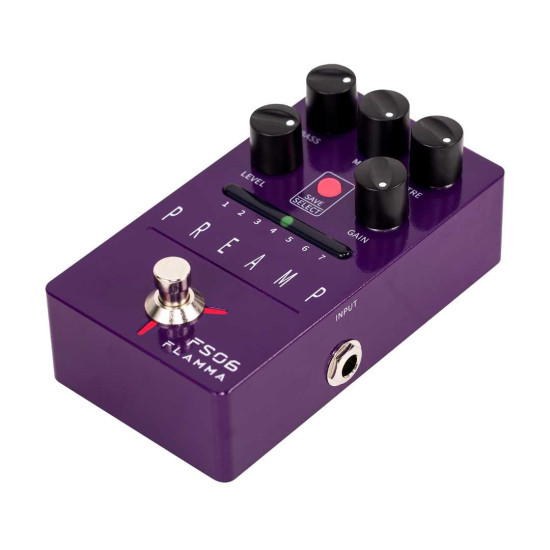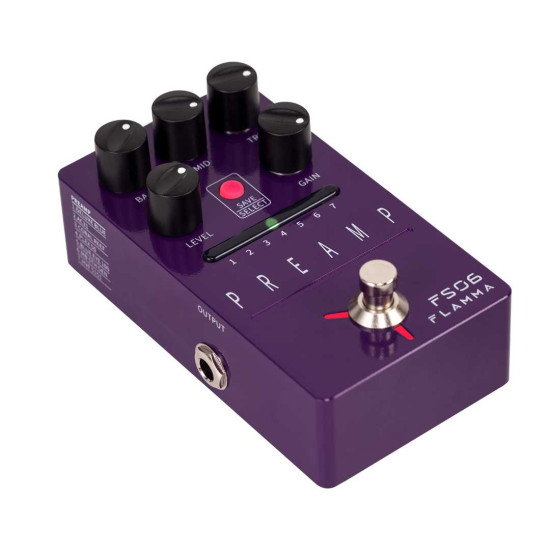 New Hot





Flamma Innovation FS06 PREAMP Guitar Effects Pedal

Flamma Innovation
FS06 Digital Preamp
The Flamma lineup continues to expand as they launch their first preamp pedal, boasting 7 digital guitar preamps covering a wide range of tones fit for any genre.
As with all Flamma pedals, focus is placed on offering high-quality, flexible tone options with a simple UI at an affordable price. Each preamp inside the FS06 features two channels that can be easily switched between. The built-in cabinet simulator can also be toggled on and off for when a real-life cab isn't available and built-in EQ knobs allow easy adjustment of Bass, Mid, Treble, Gain, and Volume levels that can be saved to each channel's preset slot. Two modes of operation are available for the footswitch, allowing it to be used as either an on/off switch or a channel selection switch.
All of these features are wrapped with a clean, industrial design and royal purple finish that complements any pedalboard.
Preamp Models: Deluxe Blue, AC31, Coral Reef, Plex 50, Blue Eye 100, MB 5th Gen, HVE 5151
Features
7 different preamp models that cover a wide variety of classic and modern guitar tones. 
Each preamp model has two channels with preset save slot for each preamp.
Built-in cabinet simulation allows users to connect directly to mixer/PA system.
Footswitch can be used to switch channels or to toggle pedal ON/OFF.
Connections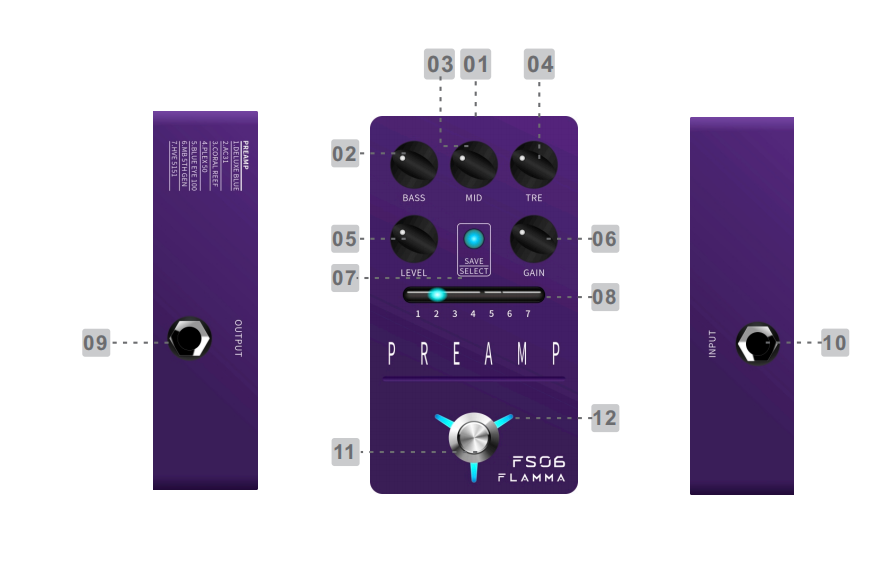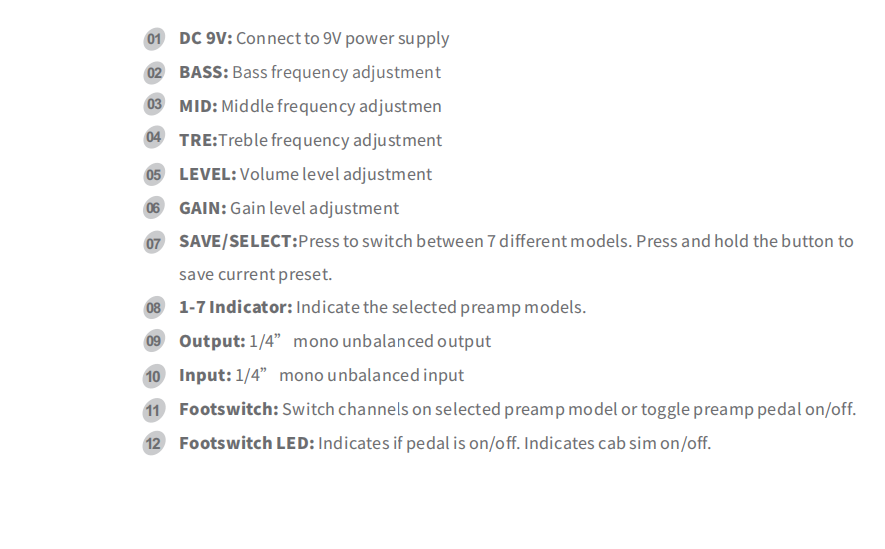 Video
Specification
| | |
| --- | --- |
| Input: | 1/4'' mono audio jack |
| Output: | 1/4'' mono audio jack |
| Power Supply: | DC. 9V 300mA Center negative |
| Dimensions: | 69.82x121.5x50.65mm |
| Weight: | 0.298KG |
| Accessories: | Safety Instruction & Warranty Card,Sticker,quick guide |
Relevant Attachments
User's Guide
FS06_Manual_EN_V01_2020.12.17-G.pdf
File description
Please read the manual carefully before using the product.
Recommended Connections