Flamma Innovation FS22 EKOVERB Guitar Effects Pedal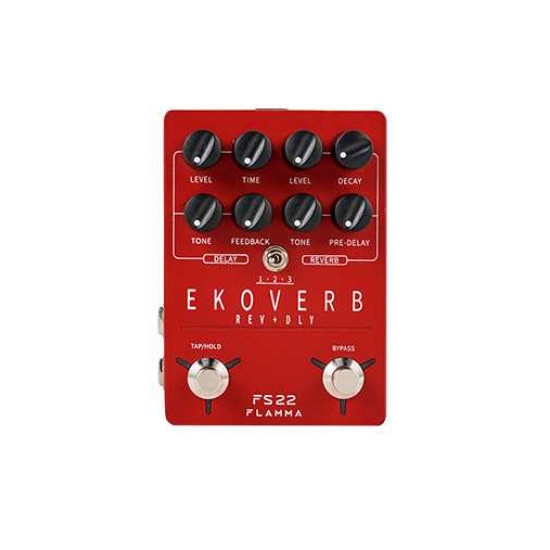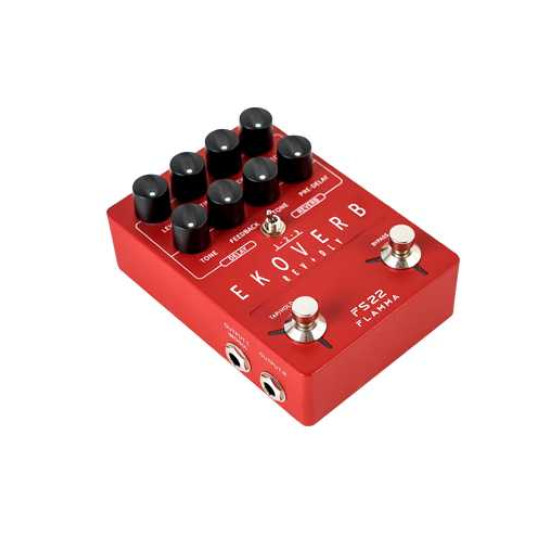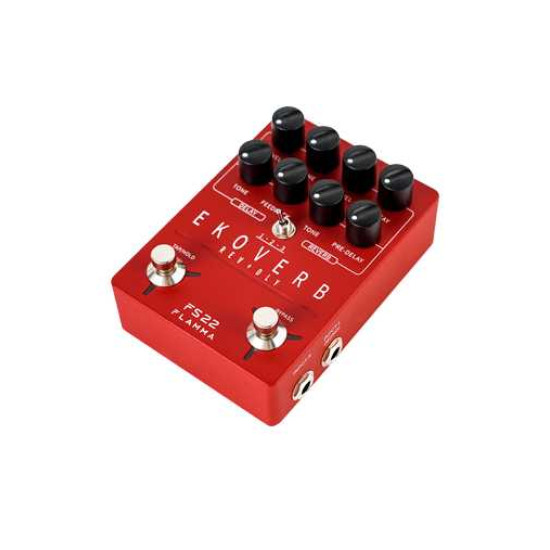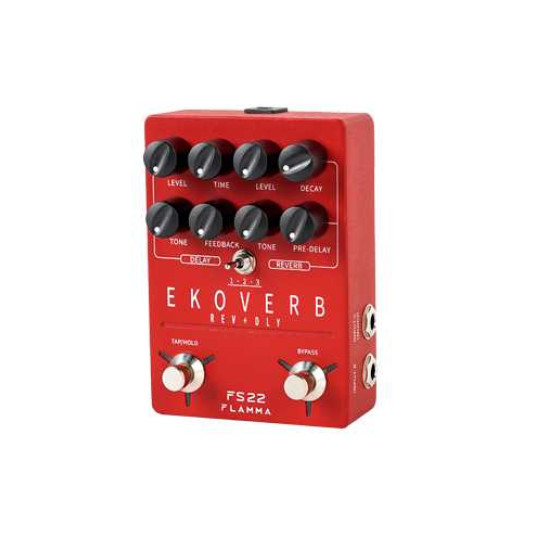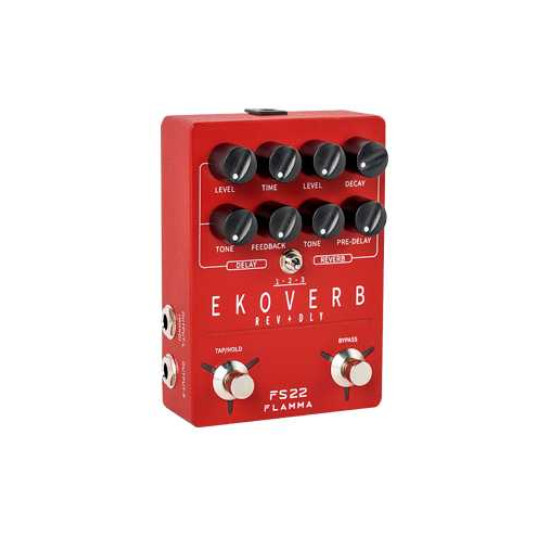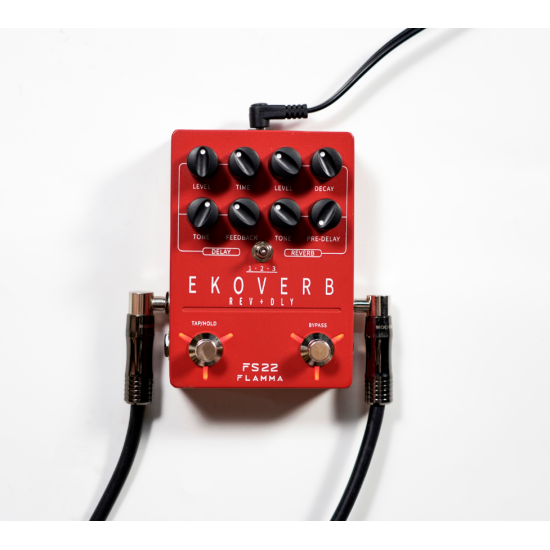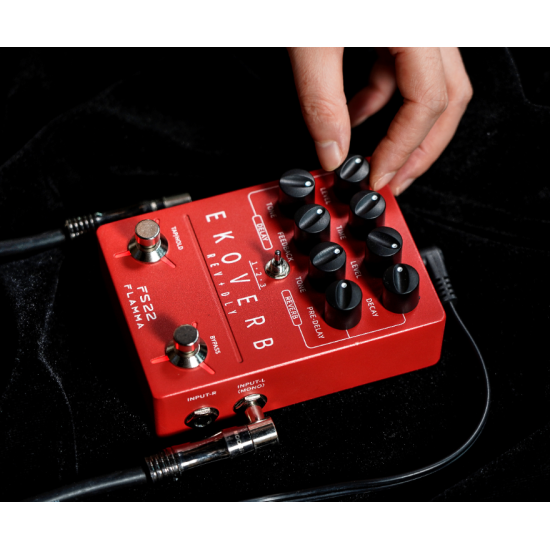 New







Flamma Innovation FS22 EKOVERB Guitar Effects Pedal

Flamma Innovation
FS22 Ekoverb
The Flamma Ekoverb features three combinations of delay and reverb effects that consist of a Reverse Delay/Swell Reverb setting, Analog Echo Delay/Mod Reverb, and a classic Analog Delay/Shimmer Reverb combination. The level and tone of the delay and reverb can be modified as well as the timing and feedback of the delay or the decay and pre-delay of the reverb. This lets you set the delay or reverb effect of each setting to maximum volume or completely off, allowing you to only use either the delay or reverb effect.
The Tap Tempo switch can be used as named or you can hold it down to access the "freeze" effect to stop time and enjoy your ambient creation. The built-in trail function also lets you set your effects to fade out naturally
Of course, the F22 boasts stereo or mono input and output jacks as well as a a bypass switch, making it easy to integrate in to your current setup.
Features
Dual-footswitch stereo delay & reverb effects.
3 sets of compound delay & reverb effects.
Individual Tap Tempo function.
Freeze function for infinite trail.
Trail On function allows effects to fade out naturally.
True bypass.
Connections
Video
Specification
| | |
| --- | --- |
| Input: | 2*1/4"mono jack (Impedance value: 4.7M ohms) |
| Output: | 2*1/4"mono jack (Impedance value: 100 ohms) |
| Power Supply: | DC. 9V 300mA Center negative |
| Dimensions: | 85x120x33mm |
| Weight: | 0.367KG |
| Accessories: | Safety Instruction & Warranty Card,Sticker,quick guide |
Relevant Attachments
User's Guide
FS22_Manual_EN_V01_2021.02.05 A(1).pdf
File description
Recommend to use isolated/individual power supply. Sharing power supply with other pedals may cause unexpected noise. 
Please read the manual carefully before using the product