Flamma Innovation FX100 Portable Multi Effects Pedal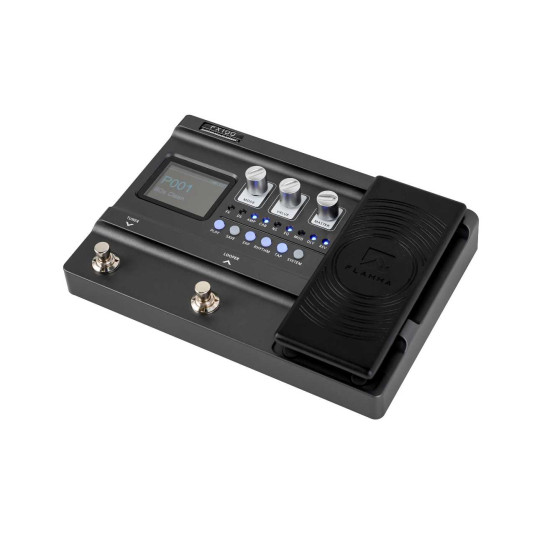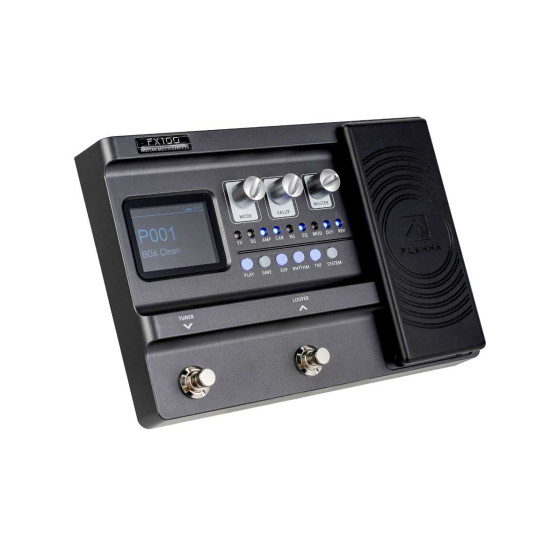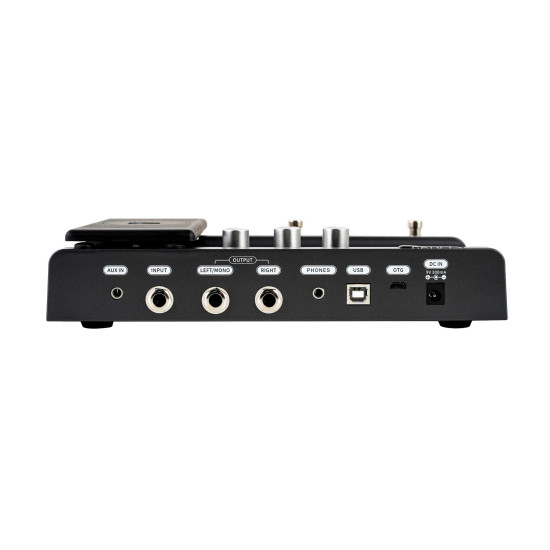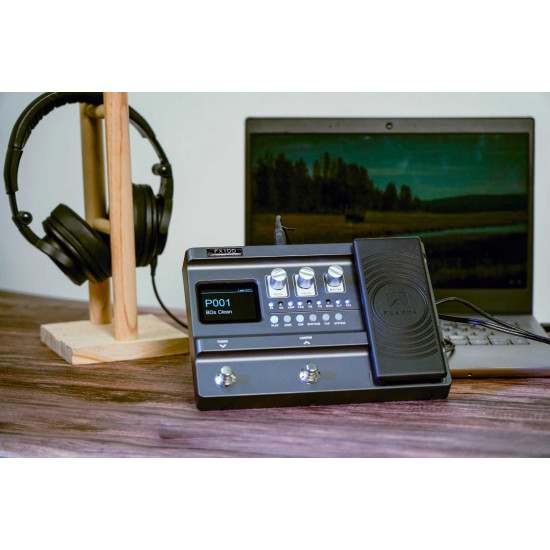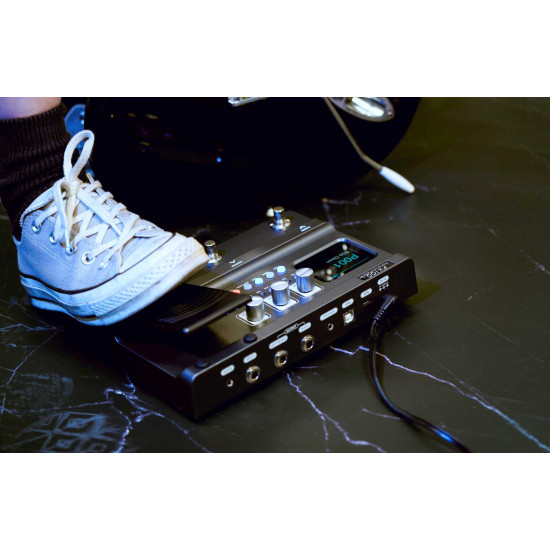 New





Flamma Innovation FX100 Portable Multi Effects Pedal

Flamma Innovation
The FX100 from Flamma is the latest entry in to the multi-effects ring from new startup Flamma. For those looking for the latest entry-level multi-effects, take a closer look at the FX100.
On the amps and effects front, 55 high-quality amp models are included as are 26 IR-based factory speaker cab models designed to emulate the sound and feel of a real tube amplifier. The user-favorite support for third-party impulse response files has now been upgraded to support files of up to 512 sampling points each, allowing for more options in the quest for the perfect tone.
The FX100 also includes standard multi-effects features such as a built-in tuner, 10 metronome and 40 drum machine options, a 80-second capacity looper, auxiliary audio input and a programmable footswitch. A variety of presets are also preloaded so for those that don't want to waste any time setting things up right out of the box.
Features
● 55 classic & modern high-quality guitar AMP models that utilize non-linear digital amp modelling technology (giving a real tube amp tone, feel & response).
● Up to 9 effect types for 151 different effects total. 
● 10 user slots to load in your favorite 3rd party IR files. 
● 26 IR-based factory speaker cab models
● 200 preset patches.
● Tap Tempo function.
● Expression pedal allows you to control multiple value by one touch. 
● USB connectivity for PC editing and direct audio recording to computer
● Fully functioning LOOPER with 80 second capacity.
● Headphone output for silent practice.
● Auxiliary audio input.
● 40 drum rhythms and 10 metronome options.  
● OTG function supports smart phone recording. 
Connections
1. Connect to the input of your amplifier.
Toggle the AMP and CAB modules off.

2.Connect to power amp.
It is recommended to toggle the CAB module off.

3.Connect to FX LOOP.
The FX100 can be used with or in place of traditional modulation stompboxes.

4.HOME STUDIO

5.LIVE SHOW
L output: With CAB module on.
R output: With CAB module off.